Tinubu Wanted To Be Atiku's Vice President – Ex-Lagos Deputy Governor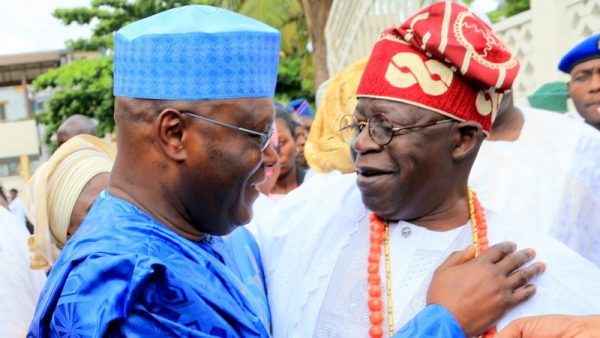 A former Deputy Governor of Lagos State, Senator Kofoworola Bucknor-Akerele, says the National Leader of the ruling All Progressives Congress (APC), Bola Tinubu, wanted to be vice president to Atiku Abubakar in the 2007 general elections.
Naija News reports that the former Lagos Deputy Governor made this statement during an interview with Daily Independent at the weekend.
This online news platform recalls that Abubakar, who was the presidential candidate of the Peoples Democratic Party (PDP) in the 2019 general elections, was Nigeria's vice president from 1999 to 2007.
Bucknor-Akerele, a former deputy governor to Tinubu in 1999 on the defunct Alliance for Democracy (AD), said the APC National Leader sought her support to hijack the party from the leaders so as to use it for his political ambition.
The former Deputy Governor said her refusal to support Tinubu in his plans was the genesis of her political travails which eventually culminated in her resignation in December 2002.
Her words: "He (Tinubu) did call me and said to me that he thought we should take over the party from the elders, who were the founders of the party.
"When I asked him why he wanted to do that, he said he needed to take control of the party structure because he wanted to be vice president to Atiku Abubakar in 2007.
"I said but how is that possible since Atiku is not a member of our party? We are in Alliance for Democracy (AD) while Atiku belongs to the PDP? He said I shouldn't worry about that and should just cooperate with him in his plans.
"As a principled person, I refused and that was the genesis of my trouble with him. I believed that we should face governance and that the founders of the party should continue to run the party."
The former Deputy Governor also denied the allegation that her relationship with Tinubu got strained because of insubordination.
"Well, I don't think it is insubordination because, as my principal then, there was nothing he asked me to do that I did not do, at least as far as my duties as the deputy governor were concerned.
"The only thing I didn't do is to join him in taking over the party from the elders who had supported us and put us as governor and deputy governor.
"He wanted me to join him in taking over the party from the elders and I refused. I believed that was a betrayal of trust which I would not be a party to."
Source: Naija News