Governor Abiodun Reacts To Claim That He Inherited N18.2 Billion From Amosun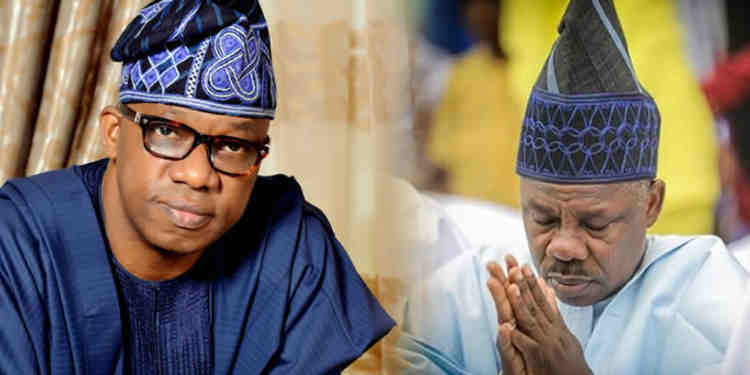 The Ogun State governor, Dapo Abiodun, has reacted to the claim by the former Commissioner of Finance in the state, Adewale Oshinowo, that the sum of N18.2billion was in the state treasury when Abiodun's administration took over
Governor Abiodun described the statement credited to Oshinowo that some money that the state had been attracting for three years were inherited from Amosun as absurd.
Oshinowo has earlier stated that the Abidoun led administration inherited over N8.218 billion, comprising N5.735 billion from the Federation Account (FAAC/JAAC) and N2.483 billion from the Ministries Departments and Agencies (MDAs).
According to Oshinowo, the N10.6 billion refund for Pay As You Earn (PAYE) due to Ogun State, which he said the Amosun government had laboured three years to obtain, had also been paid to Abiodun immediately he took over the reins of power; making a total of N18.218billion.
The Ogun state governor while reacting to this claim through his Chief Press Secretary, Kunle Somorin, stated that "no serious-minded person should take Oshinowo seriously".
"It is absurd that the commissioner in charge of finance after the last administration will be assuming that the money they were tracing for three years, the money they could not achieve for three years (forms part of what was left in the treasury); he is now banking on it when the money has not come the day he left and he claimed that figure."
"Any serious-minded person will not take that man seriously. He said he was expecting some money to enter the treasury, how could he account for what they have not received? Somorin said."
When asked if the money had eventually come into the state's treasury, he replied:
"I am not to know. I don't run the finances of the State."
Source: Naija News