Breaking: President Buhari Lands In Japan Amidst Threats By IPOB's Nnamdi Kanu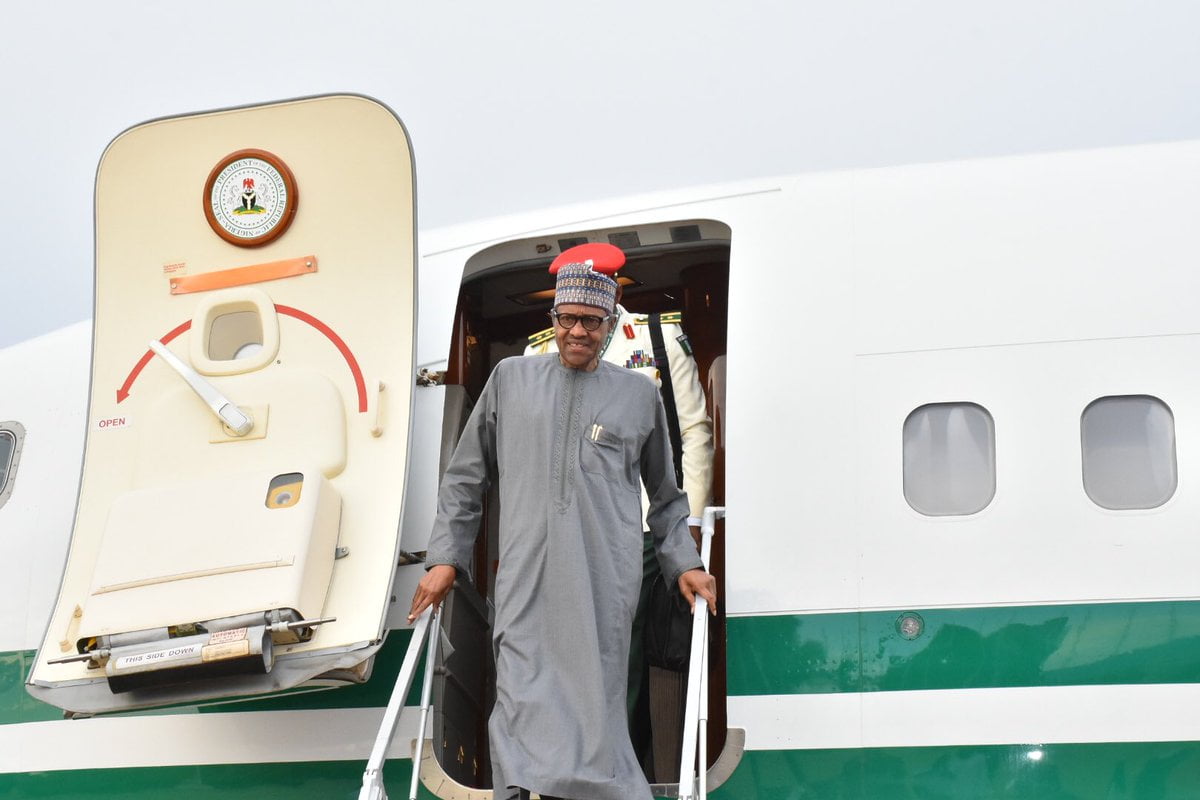 Buhari Arrives In Japan
Amidst rumours of a planned protest by members of the Indigenous People Of Biafra (IPOB), President Muhammadu Buhari has on Monday arrived Japan.
Naija News reports the President is in the Asian country to participate in the 7th Tokyo International Conference on African Development holding in the City of Yokohama from August 28 to August 30.
President Buhari's participation will be his second, having attended TICAD6 in Nairobi, Kenya, in August 2016.
With the theme, "Africa and Yokohama, Sharing Passion for the Future," the Opening Session of TICAD7 will be performed by the Japanese Prime Minister and host, Shinzo Abe.
The president will deliver Nigeria's Statement during Plenary Session three in which he will appraise Nigeria-Japan relations and takeaways from TICAD6 and also participate in other engagements before returning to the country.
However, ahead of the President's arrival, IPOB leader, Nnamdi Kanu has urged members of the pro-Biafra group to arrest President Muhammadu Buhari when he arrives in Japan.
In a statement signed by IPOB's spokesperson, Emma Powerful, Nnamdi Kanu urged his followers to arrest Buhari and hand him over to security operatives because he is an impostor.
He also wrote the Emperor of Japan, over President Muhammadu Buhari's visit to the Asian country. Kanu reportedly asked the Emperor of Japan to "use his considerable standing as the symbol of Japan to demand an honest investigation" into the allegation that President Buhari is an impostor whose name is Jubril Al-Sudanni from Sudan.
Earlier on Monday, this news platform also reported photos of protesting members of of the Indigenous People of Biafra (IPOB) waiting for President Muhammadu Buhari to arrive in Japan have surfaced on the internet.
The photos show the IPOB members wearing Biafra attire and carrying placards carrying various inscriptions.
Download NAIJA NEWS app: