Akintoye: Afenifere Leaders Meet In Ondo State Behind Closed Doors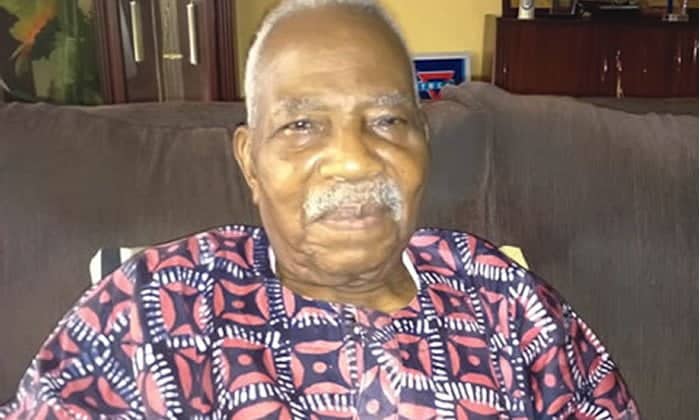 Prof Banji Akintoye who was elected as the leader of Yoruba in Ibadan by a group on Saturday met with leaders Afenifere on his election.
The decision of the group in Ibadan was greeted with criticisms as the action did not go down well with some individuals.
The meeting between Akintoye and the pan-Yoruba socio-political organisation was held behind closed doors at the residence of the Afenifere leader, Pa Reuben Fasoranti, in Akure, the Ondo State.
Some of the chieftains of the group at the meeting, according to a source, included Pa Ayo Adebanjo; the Secretary-General of the group, Chief Seinde Arogbofa; the Publicity Secretary of the group, Mr Yinka Odumakin; Chief Sola Ebiseni, Chief Supo Sonibare, Chief Olaitan Osun and Chief Demola Folarin.
A source noted that the meeting was not targeted at the election of Akintoye, which was greeted with reactions.
Odumakin while speaking on the meeting stated that the meeting had no connection with Akintoye's new position.
He added that the Afenifere chieftains had gone to visit Pa Fasoranti for the first time after the death of his daughter, Mrs Funke Olakunri.
He said, "Prof. Akintoye is one of us, so together we went to visit Pa Fasoranti because, since the death of his daughter, we have not met with him. That is what we have gone to do in Fasoranti's house."