Nigerians React As FBI Releases List Of 80 Nigerians Arrested For Fraud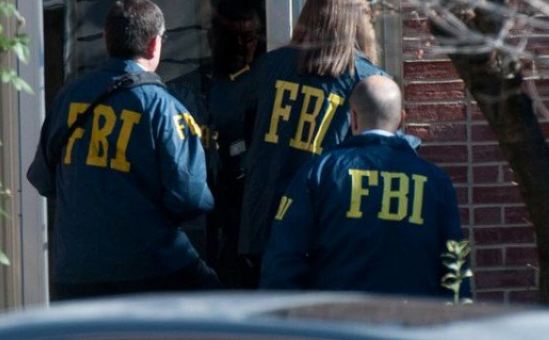 The United States Federal Bureau of Investigation (FBI) has revealed that it has arrested many Nigerians in an ongoing investigation related to fraud cases.
Naija News reports US attorney, Nick Hanna, made this disclosure during a press conference on Thursday, August 22.
During the press conference, the US attorney revealed that a total of 80 suspects "many of whom are from Nigeria" have been arrested and charged to court with 57 more being hunted globally.
However, this new revelation has come to Nigerians as a huge shock and a shame to the citizens of the country. In a reaction to the revelation, several Nigerians berated the actions of the Nigerians.
Here are some of the reactions as follows.
80 Nigerians have muddied the water for 190million Nigerians.

Shout out to all the #YoungNlegit individuals waking up at 4am everyday to make ends meet.

If the arrest and prosecution of the 80 Nigerians would lead to redemption, God redeem the image of this nation for us.

— Lawali?♥ (@official_dlaw) August 23, 2019
Good morning. #ThisIsYourConscienceSpeaking. When people disgrace our country by engaging in fraud, our reaction should not be "It's not only us" or "It's because we are poor." We should condemn the perpetrators and list 80 Nigerians making us proud around the world. Think am o.

— Dr. Joe Abah (@DrJoeAbah) August 23, 2019
Your salary can afford you a comfortable Bread and Ankara,but you try to meal on Domino pizza to impress people. Don't be like the 80 Nigerians. Live within your means. pic.twitter.com/K6rrkR7jxQ

— ᴏᴍᴀsᴏʀᴏ ᴀʟɪ ᴏᴠɪᴇ™☤ (@OmasoroO) August 23, 2019
80 Nigerians Arrested by FBI

Nigerians: they have spoilt our reputation, they have spoilt our name

Come what is OUR ?
Did you see Roviel there ?
I like the way FBI listed them with their botanical names and nomenclature so we don't get confused

— Trouble Maker ?(G.O). (@ObongRoviel) August 22, 2019
In less than 2 weeks Invictus Obi gets arrested for 11 million dollars fraud, Siasia gets banned for match fixing and now 80 Nigerians gets arrested for the biggest internet fraud in American history, what a time to be a Nigerian. pic.twitter.com/V7IJbGlAtx

— JUDE HOUD!N! © (@Jude_Houdini) August 23, 2019
First it was Invictus Obi, now FBI has announced the indictment of 80 Nigerians in one of the largest fraud cases in U.S history.

Dem use scam do us? ?‍♂️

— I-F-E™ (@IFEontheMIC) August 23, 2019
80 Nigerians???
1,2,3…..80?? ??
Meeeeeeehnn!

If you're into Fraud…..FUCK YOU
If you're dating anyone into Fraud….FUCK YOU
if you're planning on dabbling into Fraud….FUCK YOU
If you glorify or justify fraud in any way…FUCK YOU
If your name is Frodd….FUCK YOU!!!
?

— Adanoritsewo™ (@oma_oritse) August 23, 2019
Pinning the 80 Nigerians Arrested to Tribe is such a good thing to do but when Bombs are pinned to a particular Tribe/Religion you find it offensive ? https://t.co/R7cmgx4hu5

— King N●-N● ? (@Zaddy_nomso) August 23, 2019
FBI is now in conjunction with EFCC to bring an end to Yahoo Yahoo.

Start a legit hustle today don't put your family to shame.

See the list of 80 Nigerians caught in the act by the FBI.

Not to be tribalistic but it's shocking over 70 names are Igbos.
pic.twitter.com/0vZPcjzVSw

— M☆nkind (@tweetmankind) August 23, 2019
They remain innocent until proven guilty. We condemn evil no matter which quarters it comes from. At the moment, it remains a media trial. None the less, if God uses the FBI to help rid Nigeria of 419 Yahoo criminals, we should be grateful.

— JOHNNY NNAWUIHE (@JohnnyNnawuihe) August 23, 2019
Source: Naija News