Ministerial Inauguration: Fashola Loses Ministry To Mamman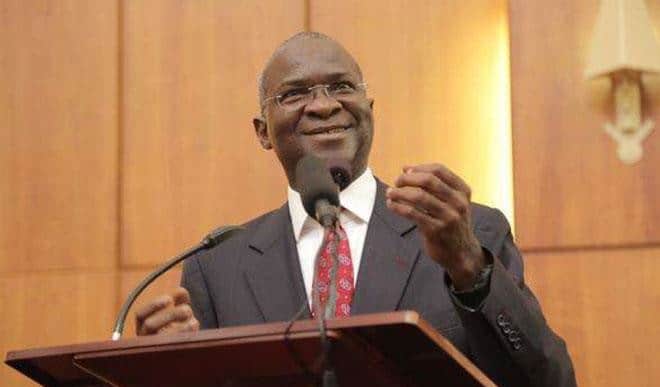 President Muhammadu Buhari inaugurated his new ministers today and announced the ministerial portfolio.
However, according to the information given, Babatunde Fashola who was formerly a governor of Lagos state, and the minister of power, works and housing will no longer be the minister of power.
Buhari announced that Saleh Mamman will now be the minister of power.
Babatunde Fashola was announced as the minister of works and housing.
At Fashola's ministerial screening, Rochas Okorocha, former Imo governor, said the former started having grey hairs when he was handed three ministries.
Okorocha, who is now representing Imo west at the senate, said the three ministries are too large to be handled by one person.
"I thought the three ministries are too large to be handled by one person. Look at my friend now. He is having grey hairs at a young age," he said.
When asked how much fund the power sector required to ensure stable electricity, Fashola had said: "I've already addressed the issue of funding as our major challenge. My suggestion is that we should raise an infrastructure fund where Nigerians can contribute their money".
Since the privatization of the Power Holding Company of Nigeria (PHCN), the ministry of power became saddled with regulatory responsibility.