#RevolutionNow: Falana Berates Buhari Over Sowore, Others Arrest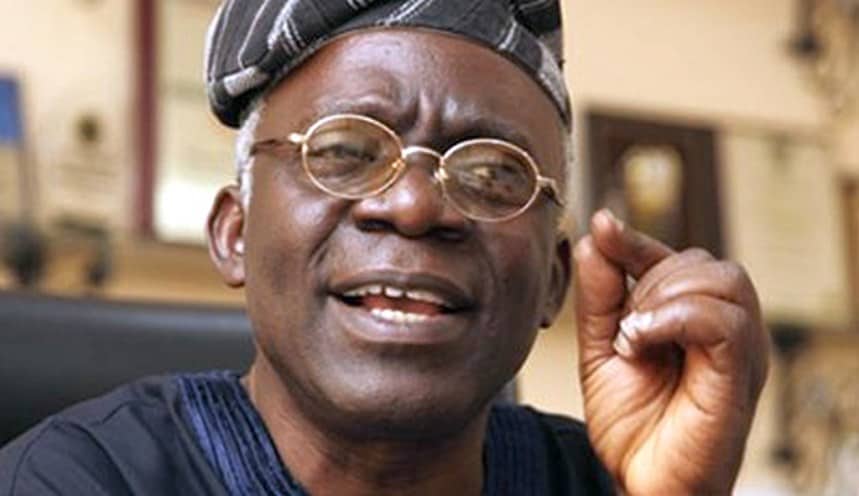 Constitutional and human rights lawyer Femi Falana (SAN) has condemned the arrest of Omoyele Sowore and other #RevolutionNow protesters.
Speaking at the Coalition for Revolution's (CORE's) working consultative assembly, Falana said President Muhammadu Buhari's administration knows those causing unrest in the country and should go after them.
Naija News understands that the event, which was scheduled to start at 11 a.m, did not hold due to police disruption.
It was learnt that policemen barricaded the venue and arrested three participants.
Reacting, the legal practitioner advised Buhari to deploy security forces to tackle terrorism, banditry, kidnapping and not protesters.
According to Falana: "Our right to assembly and associate peacefully in the country is constitutional. I want to assure you that we are going to ensure that all the rights of Nigerian people that we have fought for and won will not be allowed to be eroded by any regime in this country.
"When we were told that we will not be allowed to meet, my mind went back 30 years ago when we had the Buhari, Ibrahim Babangida and other juntas. We defeated the regimes, and I want to assure you all that any other dictator will not be allowed to raise their head again in Nigeria.
"I heard that about three persons have been arrested. But I want to assure you that after the programme, I will demand their release because they have not committed any offence. I want to assure you that all those who were arrested and charged during the #RevolutionNow for unlawful assembly and breaching the peace will be given adequate defence at the court of law.
"We fought and defeated dictatorship under discredited and corrupt military rulers. It was the struggle that we waged that culminated in a democracy which the ruling party has turned into a rickety civil rule. We are, therefore, not going to allow the emergence of any form of dictatorship in the country.
"The President Buhari administration knows those breaching the peace of the country: terrorist, armed robbers, coup plotters and others.
"Those who went to the street to protest in exercise of their right to assembly and complain against injustice, corruption and maladministration in the country cannot be said to have breached the law of the country.
"Therefore, the man (Sowore) who was arrested and detained before the protest will be adequately defended at the law court. This is because he has committed no offence."
Download NAIJA NEWS app: