Ekweremadu: Hon. Buba Urges Nigeria's Ambassador To Investigate Attack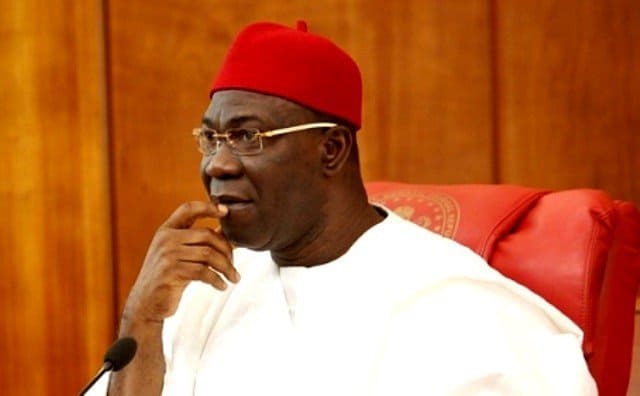 The lawmaker representing Gombi/Hong Federal Constituency, Yakubu Buba, while reacting to the attack on Senator Ike Ekweremadu in Nurnberg, Germany, stated that the Nigerian Ambassador to Germany, Yusuf Maitama Tuggar must investigate and punish those involved.
The Chairman of the House of Representatives Committee on Foreign Affairs stated that the attack on the former Deputy Senate President was most despicable.
The lawmaker reminded Nigeria's High Commission in Germany that the IPOB was a proscribed Association, hence, "nothing should be spared in dealing with the perpetrators."
He further stated that Ekweremadu served in various positions where he defended the interest of his people and Nigerians at large.
"Sen. Ekweremadu is an accomplished scholar in the legal profession and political leader of high standing in society."
"He is one of our longest-serving Senators, who had also in the last twelve years until June this year held sway as the Deputy President of the Nigerian Senate."
"He was also Secretary to the Enugu State Government and had before then served in various capacities in that State."
"I, therefore, in very strong terms, condemn in its entirety the action of the group of Igbo people, alleged to be members of the outlawed IPOB, that had attacked Sen.Ike Ekweremadu in Nuremberg, Germany on Saturday, August 17."
"I also wish to join other Nigerians and leaders to call on the Nigerian Ambassador to Germany, H/E Amb. Yusuf Maitama Tugger, to make good his promise to investigate and bring to book everyone who was part of that dastardly assault on a serving national leader," he said.
He promised to lead a delegation to Germany, he also noted that it was time the House of Representatives makes laws on the protection of politically exposed Nigerians.