Brexit Deal: Boris Johnson Ready To Meet Macron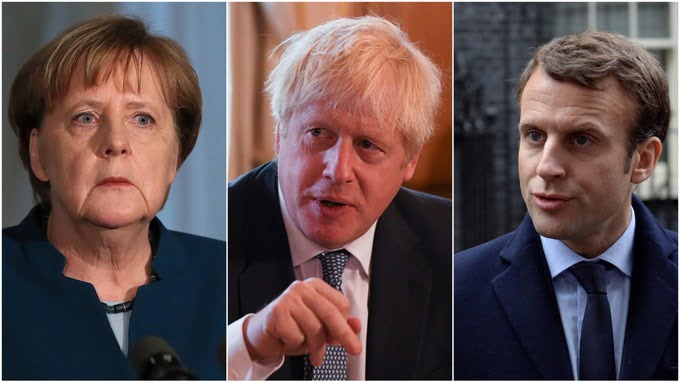 British Prime Minister Boris Johnson is set to meet with the French President Emmanuel Macron on Thursday to fashion out more Brexit details.
The meeting of the two Leaders of UK and France is expected to address issues surrounding the British split from EU looming as well as the crises in Iran and Syria.
An official from Macron's office who made this known earlier today said:
The President of the Republic will host Boris Johnson for a working dinner at the Elysee Palace, which will be preceded by remarks to the press," 
Mr Johnson is also meeting German chancellor Angela Merkel this week as the UK government prepares to take the country out of the EU on October 31 with or without a deal with the 27 other EU member states.