Athletics: Caster Semenya, Ten Years Of Victories And Controversies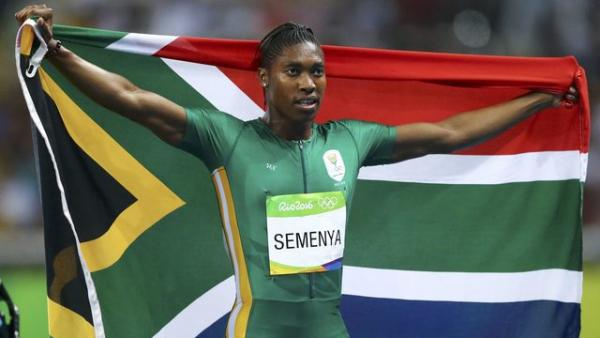 On August 19, 2009, South African Caster Semenya burst onto the screen at the Berlin World Championships, winning her first title in 800 meters. A long period of domination over distance followed, but also a fierce fight against the international bodies of athletics. At the end of July, the international federation finally suspended the Olympic medalist. She will not be able to take part in the Doha World Cup in September.
" I am Mokgadi Caster Semenya, I am a woman and I am fast ". It was with these words that the South African athlete Caster Semenya announced last May his appeal against the International Athletics Federation and its new rules that requires hyperandrogenic athletes to follow a treatment to lower their testosterone levels so to compete on distances from 400 meters to the mile (1,609 meters). An appeal rejected by the Court of Arbitration for Sport (CAS).
Caster Semenya has been facing questions and criticism for the past 10 years since the Olympics in Berlin in 2009. At the age of 18, she won the 800 meters for the first time.
But the physique of the young South African athlete challenges and the rumour swells. Caster Semenya must undergo a sexual identity check. She continues to run: at the Daegu Worlds in 2011, in London in 2017, at the 2012 Olympics and those of 2016, she wins the 800 meters each time.
Undisputed star in South Africa
Until the stoppage whistled by the International Athletics Federation on July 31 and the new rules that exclude it today from the competition. The athlete will not be able to participate in the World Championships in Qatar which will take place from September 27th to October 6th. In South Africa, there is no doubt that this decision is a manoeuvre to exclude an undefeated and disturbing athlete.
In his country, Caster Semenya enjoys wide support and popularity. His sporting achievements, such as his marriage to his wife Violet Raseboya, are in the headlines.
In 2012, South Africa even chooses her as the flag bearer for the Olympic Games and thus devotes the young rebellious born in a small poor village in Limpopo, which has since become an inspiration for other children in her country.