Soldiers And F-SARS Clash Over Money From Yahoo Boys (Video)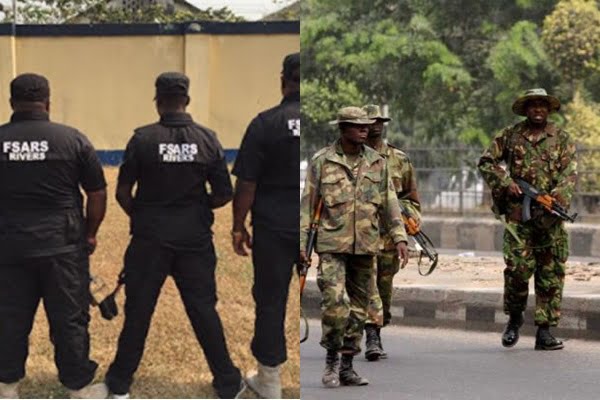 Soldiers, Police Clash In Ondo
A short video which is now trending online shows soldiers of the Nigerian Army and operatives of the Special Anti Robbery Squad in a mild drama.
Though the true circumstances of the clash could not be fully verified as at press time, Naija News understands the incident took place in Akure, the Ondo State capital.
A report on the incident has it that the security operatives clashed when both parties were invited by yahoo boys who were attempting to cover a shady deal.
Both camps were eager to go with the boys in question when it was revealed that up to N50 million was at stake in the deal.
As they battled for the boy's custody as seen in the video, an F-SARS official could be clearly seen and heard threatening to break a soldier's hand with the piece of wood he held in his hand.
Watch the video from the scene of the incident below: