BBNaija 2019: 'The Icon' Team Emerges Winner Of Wager Task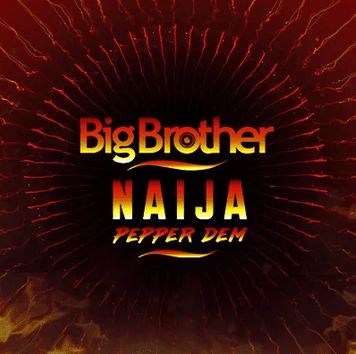 The 'Icons team' emerged as the winner of the weekly wager task in the ongoing Reality TV Show Big Brother Naija 'pepper dem edition'.
Naija News recalls that Big Brother grouped the Big Brother Naija housemates into two to contest in the wager task which held on Thursday tagged 'The Icons' and 'Cruisetopia'.
'The Icons' members are Cindy, Elozonam, Enkay, Frodd, Ike, Khafi, Omashola, Sir Dee and Tacha meanwhile the 'Cruisetopia' members are Diane, Esther, Gedoni, Jackye, Joe, Mercy, Mike, Seyi and Venita.
The BBNaija housemates were requested to creatively design artwork in any form to take part in the Wager task following their beautiful coronation for their TorTiv on Wednesday,
The winning team gets food and supplies while the losing team will be restricted from receiving supplies by big brother for a week.
All team members were expected to be involved in all the tasks given by big brother either be done personally or in a group or even both.
The BBNaija 'Pepper Dem' edition housemates were requested to make their props with the use of material made available by Big Brother in the House, unlike the Tasks performed earlier where props were always provided for them by big brother.
Sir Dee, Elozonam, Frodd and Ike impressed their fans with chest-puffing and humming following The Icons creative opening with an amazing acrobatic output showing a commendable teamwork
After which Khafi gave a wonderful and mindblowing spoken word about self-love and Elozonam displayed amazing dance moves amongst a short drama.
On the other hand, 'Cruisetopia' displayed commitment as they open floor with the national anthem and Seyi set the tone for the display.
Joe was busy drawing on white cardboard all through their display, making the opponent confused on what he was doing until He eventually disclosed a wonderful coat of arms.
Venita as well presented spoken words meanwhile Esther and Jackye sang and Mike presented a tap dance
Naija News recalls that Seyi and mike had a clash before the big task yet the 'Cruisetopia' endeavoured to put in their best.
At the end of all the presentation, Big brother requested that each group should nominate a member who would defend each performance and give a persuade him why their team should emerge as the winner
Enkay and Seyi were selected to represent their respective teams and they explained how they were able to come across all the requirements requested by Big brother.
At the end of all shows and performance, the 'Icons' was announced as the winner of task wager.
The report states that 20 Bet9ja coins were awarded to every team member of the icons in addition to other supplies.