UK Opposition Leader Vows To Oust Boris Johnson To Avoid No-Deal Brexit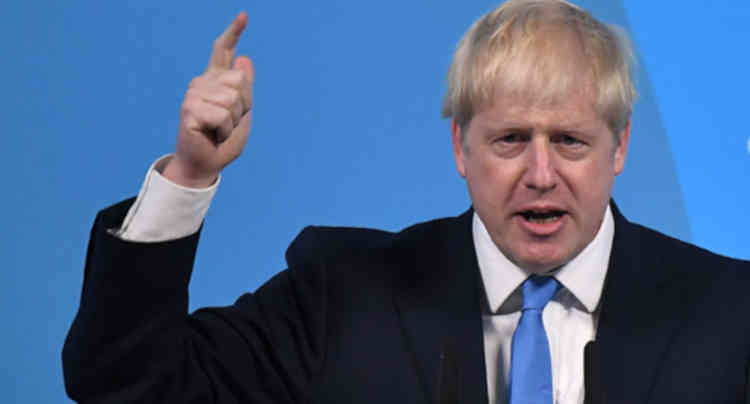 Jeremy Corbyn has asked the British parliament to oust Prime Minister Boris Johnson before he takes the splintered country out of the EU without a deal.
The Labour leader would also secure an extension to the Article 50 process to delay the UK leaving the European Union past the current October 31 deadline.
Corbyn outlined his plan on Wednesday in a letter to Westminster's opposition leaders and key Conservative rebels including Dominic Grieve and Sir Oliver Letwin.
"This Government has no mandate for no-deal, and the 2016 EU referendum provided no mandate for no-deal," Corbyn wrote.
"I, therefore, intend to table a vote of no confidence at the earliest opportunity when we can be confident of success.
"Following a successful vote of no confidence in the Government, I would then, as Leader of the Opposition, seek the confidence of the house for a strictly time-limited temporary government with the aim of calling a general election, and securing the necessary extension of Article 50 to do so."
Corbyn said Labour would campaign in that election for a second referendum on EU membership with the option to "remain" available to voters.
Meanwhile, former Finance Minister Philip Hammond has also accused Johnson of deliberately wrecking negotiations for agreeing to leave without a deal.
Who is Boris Johnson, Britain's new prime minister?
"There is no popular mandate for a no-deal Brexit and no parliamentary mandate for one either," he wrote in the Times. "The hardliners may make the most noise but they are not the most numerous."
The spat shows a change in leadership over the summer has done little to heal the divisions that felled May, raising the chances of a full-blown constitutional crisis on the way to a no-deal Brexit.