Oyo-Ita Lands In Hospital After EFCC's Grill For Four Days
Mrs. Winifred Ekanem Oyo-Ita, Head of the Civil Service of the Federation has landed in the hospital after days of grilling by the Economic and Financial Crimes Commission (EFCC).
Naija News understands that Oyo-Ita is being questioned over the alleged N3billion contract scam and alleged abuse of duty tour allowance, money laundering and stealing of government funds, but was however granted an administrative bail after four days.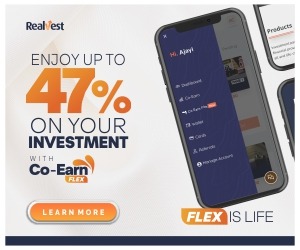 She has been given restricted access to visitors at the private hospital in the Jabi area of Abuja where she is currently receiving treatment.
Naija News learnt that she was given the administrative bail so she can report from her office, but she has not been able to do so since she left.
The EFCC has blocked the account of one of her key aides after about N600million was traced to it without any justifiable explanation for it.
Other findings by the anti-graft agency confirmed that about N3billion has been traced to the Head of Service which came in through proxy companies.
A source privy to the ongoing investigation said: "Preliminary investigation confirmed that she used different fronts or cronies to obtain contracts from Ministries, Departments, and Agencies (MDAs)
"While tracing embezzlement by the ex-Minister, detectives stumbled on diversion of funds into proxy companies which the Head of Service has a relationship with.
"The startling revelations made detectives dig further into her activities as a Permanent Secretary and Head of Service.
"There were proofs of how she secured contracts through proxy firms from some ministries including Special Duties, Power, Works, and others. There was a case of abuse of office because there was evidence of pressure on Permanent Secretaries to get her contracts. She moved from one ministry to the other.
"Investigators also discovered that she was involved in falsification of Duty Tour Allowance (DTA) and estacodes
"About N600million has been traced to the account of one of her aides. This illicit account has been blocked and the EFCC is in the process of invoking interim forfeiture clause."
Sections 28 and 34 of the EFCC (Establishment Act) 2004 and Section 13(1) of the Federal High Court Act, 2004 empower the anti-graft agency to apply Interim Assets Forfeiture Clause.
Source: Naija News