Nigeria Breaking News Today, Thursday, 15th, August, 2019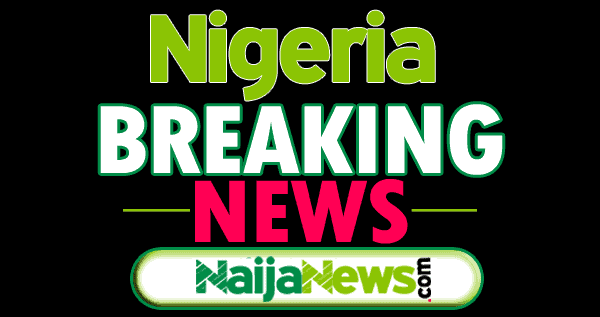 This is a roundup of some breaking news in Nigeria for Today, Thursday, 15th, August 2019.
CUPP Spokesman, Ikenga Ugochinyere Resigns, See Why
Ikenga Ugochinyere, the Chairman of the Action Peoples Party (APP) and spokesman of the Coalition of United Political Parties (CUPP), has resigned as the National Publicity Secretary of the Inter-Party Advisory Council (IPAC).
Naija News reports that the CUPP spokesman made his resignation known in a letter addressed to IPAC National Chairman, Mr. Peter Ameh, and dated August 8.
Just In: India Hospital Agrees To El-Zakzaky's Request
The India hospital treating the leader of the Islamic Movement of Nigeria (IMN), Ibrahim El-Zakzaky have agreed to treat the Nigerian Shiites leader with known and appointed doctors.
According to PRNigeria, a representative of Islamic Human Right Commission (IHRC) said the issue in contention has been resolved and that El-Zakzaky has gone ahead to receive treatment with Doctors that were earlier appointed by him.
Buhari Govt Makes 'Major Revelation' On El-Zakzaky's Treatment
The Federal Government led by President Muhammadu Buhari has made revelations on the outcry by the leader of the Islamic Movement of Nigeria (IMN), also known as Shiites, Ibrahim El-Zakzaky, over his medical treatment in India.
Naija News recalls that El-Zakzaky had refused treatment from those he called "unknown doctors" put in place to treat him in India, insisting to be treated by those booked to treat him before he and his wife left Nigeria.
You Are A Completely 'Out Of Touch' Leader – Ezekwesili Blasts Buhari
President Muhammadu Buhari has been described as a "completely out-of-touch leader" by a former minister of education, Oby Ezekwesili.
This is just as he gave a directive to the Central Bank of Nigeria (CBN) to stop providing foreign exchange for food importation.
Angbare Reveals Why APC Boycotted LG Elections In Bayelsa
Ebitimi Angbare, the governorship aspirant in Bayesla on the platform of the All Progressives Congress (APC), Nigeria's ruling party has said that the party boycotted the local government election because it lacked confidence in the Bayelsa State Independent Electoral Commission (BYSIEC).
The APC's governorship aspirant alleged that all the officials of the state electoral body were card-carrying members of the Peoples Democratic Party (PDP).
PDP Reveals APC's Plan Ahead Kogi Elections
The Peoples Democratic Party (PDP) has accused the ruling All Progressives Congress (APC) of plotting with Security agencies to attack opposition party's in Kogi State.
The PDP in a statement by his spokesperson, Kola Ologbodinyan, stated that the APC was plotting to get Governor Yahaya Bello re-elected by any means.