Amnesty Programme: Bandit Attacks Reducing In Katsina State – Aminu Masari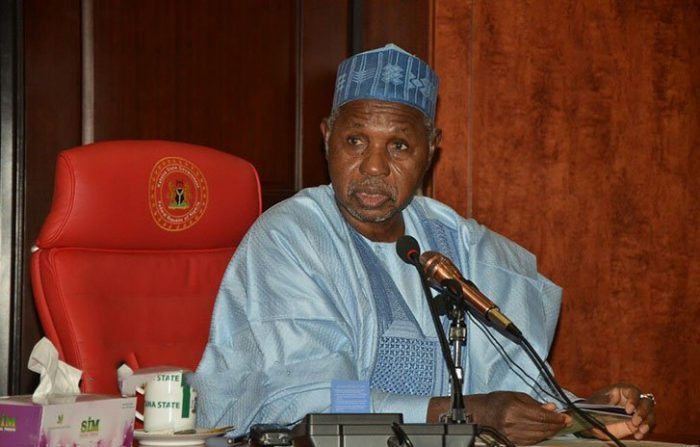 The Governor of Katsina State, Aminu Masari, has revealed that the amnesty programme created for repentant bandits and other strategies is paying off following the reduction in the spate of attacks by bandits in the state.
He further stated that eight local government area bordering the Rugu forest still experience bandits attacks despite the efforts of the state government.
Governor Masari stated this when President Muhammadu Buhari visited the Internally Displaced persons at Batsari LG on Wednesday.
He told the President, "There are still sporadic attacks with attendant kidnapping and cattle rustling incidents".
Governor Masari further claims that the state government with support from security agencies had reduced the activities of the hoodlums through the establishment of its Dialogue/Amnesty programme in the state.
Masari told the President that the state government provided relief materials and foodstuffs to victims of the attacks across the eight front line LGs of the state as part of palliative measures to cushion their impediments.
The state government, according to him, had provided 6,961 bags of assorted grains and beans; 1,320 cartons of noodles/spaghetti; 1, 490 jerry cans of oil; 2,210 mattress/mats; 1,810 brocade/wrappers and 2,320 bags of sugar and salt to the victims.
Abdulmumini Usman, the Emir of Katsina, while speaking at the occasion, charged the people of the affected area to shun reprisal attacks and report suspicious activities to the authority.
He implored Nigerians to avoid inflammatory statements against political and traditional leaders, declaring that the only remedy for the current security challenges facing the country were unflinching prayers.
Source: Naija News