Group Urges IG To Probe Governor Abiodun For Certificate Forgery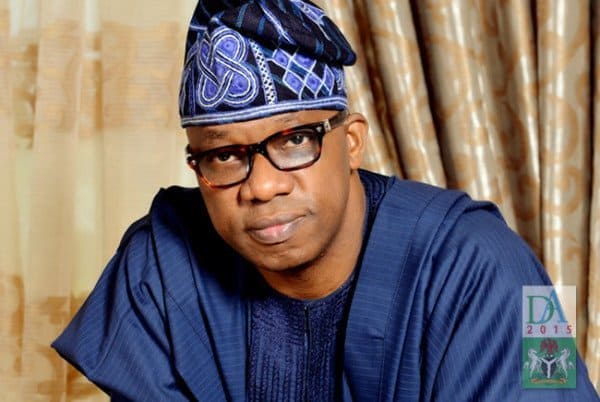 The Inspector-General of Police, Mohammed Adamu, has been urged by a group in Ogun State, the Assembly of Patriots International to investigate the educational qualifications of the Governor of Ogun State, Dapo Abiodun
The group stated this in a petition to the IG through its secretary, Olasukanmi Oyekale.
The Petition forwarded to the IG alleged that the Governor of Ogun State made a false declaration under oath when he contested the senatorial seat in 2015 and during the 2019 governorship election in his form, CFOO1.
It claimed that the All Progressives Congress and Abiodun allegedly conspired to engage in what it described as a 'nefarious act'.
The group further stated that Governor Abiodun committed other offenses relating to perjury and that, "he intentionally provided false information with the aim of misleading the Independent National Electoral Commission, INEC."
The group claimed that the Ogun State Governor did not obtain any educational qualifications from any higher institution.
The petition further reads, "Although we are aware that an executive governor cannot be prosecuted while in office, the Supreme Court has clearly ruled that a governor can be investigated and if found culpable, should be prosecuted upon exit from office."
"As clearly shown on the face value of the attached forms CF001 that Governor Dapo Abiodun filled and signed on oath in 2015 and 2019, he clearly committed an offence by knowingly providing false information."
"The said information was provided with a view to misleading the electoral umpire and benefit from same by criminally claiming to have attended and obtaining non-existing educational qualifications."
"We, therefore, implore you to use your good offices as the Inspector-General of Police to investigate thoroughly the possible involvement and collusion of the All Progressives Congress which screened and certified the credentials submitted to it by Governor Dapo Abiodun for its roles in this nefarious act."