Human Rights Laywer, Effiong, Accuses EFCC, ICPC Of Politicising Fight Against Corruption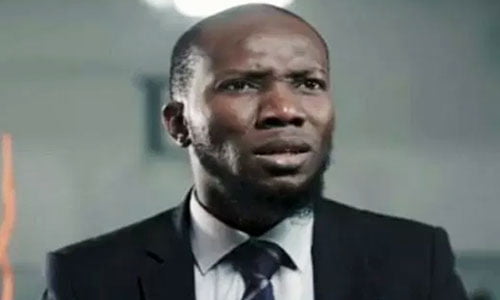 The Economic and Financial Crimes Commission, the Independent Corrupt Practises and other related offences Commission have been accused by human rights lawyer, Inibehe Effiong, of allegedly politicising the fight against corruption in Nigeria.
Effiong in his statement claimed that the anti-graft agencies have not been serious about their fight against corruption, therefore, can't effectively fight against corruption in the country.
He made this claim in Uyo, Akwa Ibom State while delivering a keynote address entitled, "Stakeholders' Dialogue on enhancing participation in the Fight against Corruption" organised by Action Aid In Nigeria in collaboration with Policy Alert.
He further stated that the anti-graft agencies, the federal and state governments have been biased in their fight against corruption and have shut their eyes on corrupt people.
"The EFCC, ICPC has been politicised. They have become openly selective in their unserious fight against corruption. People in this government have been accused of corruption but what have the anti-graft agencies done?"
"While the present federal government continues to shout about the fight against corruption, we have seen how individuals with active corruption cases are being rewarded with ministerial appointments."
He wondered why ICPC could not invite for questioning or arrest those prominent politicians with proven corruption cases pending before them.
Effiong accused EFCC of shutting its eyes against petitions before it, he further stated that the petition by one Itorobong Umoren since November 2018 to EFCC about abandoned projects that littered Akwa Ibom State have not been investigated up till now.
He further alleged that such projects such as Tropicana Entertainment Centre, Ibom Science Park, Four Points by Sheraton Hotel, roads which had billions of Naira appropriated to them without being executed were all pointed out in the petition for EFCC to investigate and possibly bring the culprits to book, yet it(EFCC) has not acted till date.
The Human Right lawyer accused the Governor of Akwa Ibom, Udom Emmanuel, of protecting the former Governor of the state, Godswill Akpabio even amid claims of disagreement between them.
The State Commissioner of ICPC, Shola Shodipe, in his statement, charged people in the state to help fight against corruption in the state.
He alleged that the state government is working on stopping the EFCC and ICPC from investigating financial activities of the state government both past and present.
"Akwa Ibom government has gone to court to tie our hands. The little efforts we have made to investigate were charged with contempt of court. We are handicapped" the Commissioner lamented.