Why Twitter Unverified Osinbajo's Account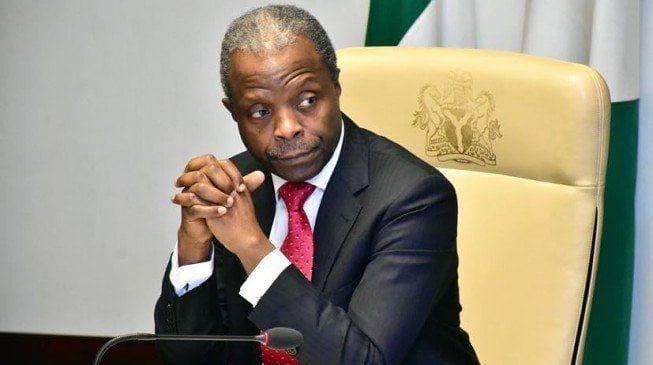 Micro-blogging site, Twitter, on Saturday unverified the account of Yemi Osinbajo, Nigeria's vice president amid speculation that there was an attempt to hack the account.
Naija News understands that aside from the fact of the account been unverified, all tweets by the account have since been deleted and replaced with funny Tweets that can not be associated to the vice president.
The profile picture and header image of his account have also been taken down.
Naija News understands that the account which was said to have been suspended, retrieved and unverified; all in less than 24 hours.
While some social media experts claim the VP's account was hacked, others are of the opinion that the account was suspended, although Twitter is yet to speak on the matter.
It was understood that the hit took place on Friday night and early Saturday, but the account was back online by Saturday morning, with all the 2,399 tweets previously made by the vice-president and former attorney general of Lagos state deleted.
Recall that the last Tweet of the Vice President was a video of him when he visited the family of late Precious Owolabi, the National Youth Service Corp member attached to Channels television who was killed during the recent clash between the Shiite protesters and the Nigerian Police officers in Abuja, Nigeria's capital.
"Nothing will ever compare with the pain of losing a child. This evening, I visited the family of Precious Owolabi and as a nation, we grieve the loss of this bright young man. May the Almighty God comfort the family and loved ones," Osinbajo tweeted, alongside a video from the visit.
Source: Naija News