Nigerians React To The Current Face-off Between Police And Army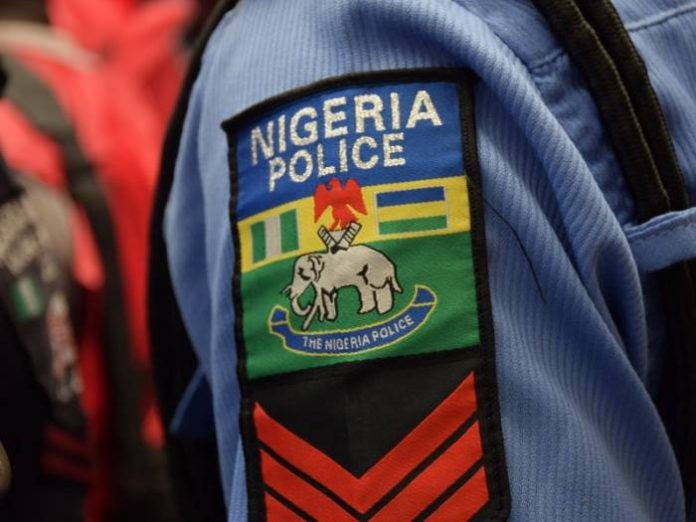 Nigerians Want Acrimony Between Police And Army Ended
The current face-off between the Nigeria Police Force and the Nigerian Army has continued to generate reactions from Nigerians particularly on social media.
Recall as previously reported by Naija News, the police on Wednesday, accused soldiers of the Nigerian Army of killing three of its operatives and a civilian during an operation in Taraba State.
The army, however, responded saying its men responded to a distress call and were previously not aware those killed during the operation were police officers.
A joint investigative team of both agencies headed by the Deputy Inspector General of Police in charge of Criminal Investigation Department, DIG Mike Ogbizi has already been set up to unravel the true circumstances surrounding the unfortunate incident.
This has however not stopped Nigerians from reacting to the on-going saga. See some of the reactions on Twitter:
#ProvideAnswersNigerianArmy pic.twitter.com/uCDAjMLV1e

— Nigeria Police Force (@PoliceNG) August 8, 2019
With all these fully armed policemen the Nigeria police is still trending hash tag #ProvideAnswersNigerianArmy why not decend on the Nigeria Army same way you decend on protesters? pic.twitter.com/eWGRUiKtx4

— ♥ Miss Meenaat ♥ (@tigress_jnr) August 9, 2019
G boys to the police ryt now #ProvideAnswersNigerianArmy pic.twitter.com/1Kujjl4uWl

— FutureGCFR🇳🇬 (@MarvellousAluka) August 9, 2019
Should the Nigerian public decides to stage a protest to the Nigerian Army Headquarters, the same Nigerian Police will teargas us, so it is better we just do it on twitter with the Hashtag. I cannot come and go and kill myself.#ProvideAnswersNigerianArmy pic.twitter.com/ptIPiGzFii

— OGBUAGU (@tonymourinho) August 9, 2019
Army shot police

Police calls out army on twitter (calling them murderers)

Army calls police liars said they were suspected kidnappers

Police starts trending #ProvideAnswersNigerianArmy

Commander in chief👇🏼 pic.twitter.com/WAnqejnHLK

— uncle Ife (@DIfeoluwadavid) August 9, 2019
#ProvideAnswersNigerianArmy
In the first place why would d NA go for a rescue operation within the country, is that their duty? This was a planned operation from a syndicate in the Army & orders came from the top,in a same clime,the COAS will be sacked immediately.

— Ayo Victor (@ayovictor94) August 9, 2019
Why is no one talking about the civilian that was killed, is he not important? Even our police didn't give details about the civilian. Who was he, was he inside the vehicle? If yes, why was he inside that vehicle with the suspect? #ProvideAnswersNigerianArmy

— MikeMike 🇳🇬 (@Iam_MikeMike) August 9, 2019
Nigerian army looking for answers. #ProvideAnswersNigerianArmy pic.twitter.com/ZnQpYPoN9I

— TG🕸💡 (@tgblinkss) August 9, 2019
Read More News. Download Naija News App. Send us enquiries and press releases.