Computer Village In Nigeria: The Secret Of Entrepreneurial Success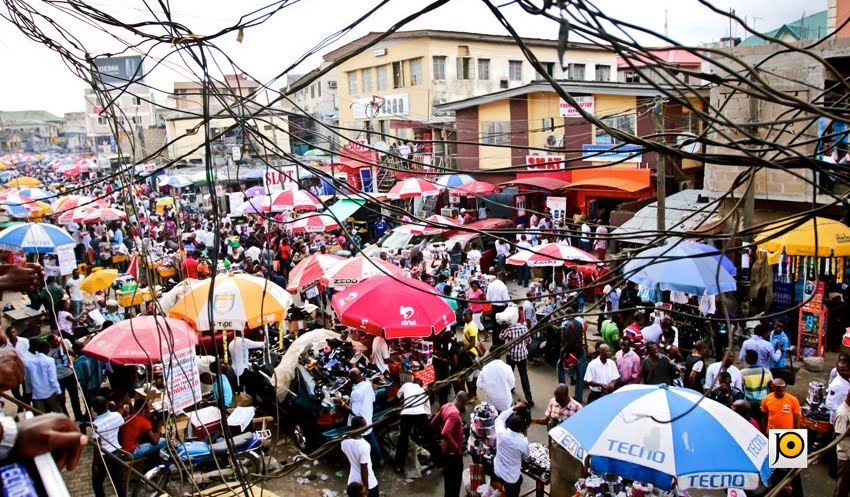 Otigba Computer Village in Nigeria is arguably the largest information and communication technology (ICT) market in Africa. The story began with a sole proprietorship in a street called "Otigba" in Ikeja, the state capital of Lagos. In a short time, a few thousand companies occupied a vast territory of this state. It represents an ICT solutions centre for Nigeria and West Africa. How to explain this inspiring success?
Before my research, no study had been done on how this group of companies had identified new and useful knowledge, and how these structures had used this knowledge in an innovative way to increase their performance and profitability. developing their business.
The strength of a business combination
Research around the world shows that when companies come together, an exchange of knowledge is inevitable. This may be due to externalities or transfers. With more than 4000 companies, Otigba is no exception. So I tried to understand by getting closer to 200 functional units, which represents about 5% of the size of the group. I wanted to understand how knowledge is identified, acquired, developed, used and disseminated in the cluster. The study also aimed to understand how the diffusion of knowledge within the cluster led to innovation and business development. Innovation refers here to significant technical changes in the product, services, production processes or delivery method.
On-the-job training
When companies operate nearby, knowledge sharing is inevitable, which has been verified in Otigba. This is mainly due to the fact that daily activities lead to a rotation of tasks, resulting in multi-competence. Secondly, regular training of employees (mainly apprentices) is carried out by highly qualified technical staff, usually the owner of the company or a person appointed as a senior manager. Most companies did not give preference to employees with relevant experience when hiring. Instead, they preferred to use the expertise of skilled technicians to train new employees. As a result, apprentices learned on the job.
Overall, it took less than two years for new employees to acquire all the knowledge needed to do the job for which they were hired. The result is that learning has become one of the main channels for acquiring skills and disseminating knowledge within the group. During this period, the knowledge is passed on to the apprentices until they themselves become experts. These apprentices are thus graduates, ready to start their own business or to obtain a job as a technician in the formal sector.
Professional associations and knowledge sharing
Trade associations and unions are another channel for disseminating knowledge within groups. They have enabled collaborative innovation, which has enabled companies to compete against international players. The credit goes to the supervisory role played by professional associations and unions such as the Association of Computer and Related Product Traders of Nigeria. The union ensures that all members are aware of innovations in new technologies (products and processes). It also facilitates the bulk import of expensive equipment and the sharing of tools and technicians among its members.
Thanks to knowledge sharing within the group, the majority of new businesses have been able to scale up their operations in the first three years of operation. This is remarkable given that research shows that one-third of new businesses die within two years and a half within five years of their creation. Thus, knowledge sharing through clustering is an organic incubation, a safe way to survive for the first three years as a start-up.
Knowledge sharing has also allowed most companies to increase their capital within three years of their creation. They did it either on own funds or through loans. Commercial banks were the main source of loans, followed by co-operative societies, business angels and microcredit organizations.
Most companies have increased their human resources to run their businesses because of their good performance. During the period of take-off, there were many collaborations between the companies in the group and with other companies, organizations and institutions outside. This facilitated the transfer of knowledge between cooperating companies.
Finally, the effects of scaling up have improved the ability of businesses to: meet customer demands; comply with Nigerian regulations and standards; develop products/processes that are more environmentally friendly; and improve the quality of the product. In addition, knowledge sharing has enabled companies to expand their product mix, successfully compete with foreign competitors and reduce their production costs.
In conclusion, my research confirms that openness and proximity improved access to information, to customers, to new national markets, tools and technologies, to suppliers of raw materials and inputs. In addition, all businesses benefiting from proximity in the cluster were involved in at least one form of innovation. The study shows that knowledge does not need to be protected. On the contrary, there is a clear interest in sharing them so that other companies can adopt them or adapt them. This nurtures the circle of innovation and the rapid development of the sector. Openness will also contribute to the development of other sectors through knowledge spillovers, which in turn will create healthy competition between businesses.
By Oluseye Jegede
* (Senior Researcher at the SARCHI Industrial Development Unit at the University of Johannesburg)