Fulani Herder Reveals Why He Went Into Killing, Kidnapping People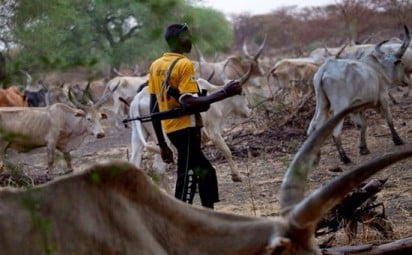 A repentant Fulani bandit in Tsafe LGA of Zamfara State, Hassan Dantawaye, has stated that he alongside other bandits took up arms against the people because they were constantly oppressed by security agents and vigilantes.
He disclosed this during a peace meeting held at the palace of the Emir of Tsafe, Alhaji Muhammadu Bawa.
The ex-bandit commander stated that they were harassed and intimidated by the police and vigilantes, locally known as "Yan Sakai, into becoming bandits and kidnappers.
"We were forced into this because apart from cattle rustling incidents we faced some years back, we also faced serious harassment and intimidation from security personnel and Yansakai," he explained.
"We cannot go to markets, our children cannot go to school, whenever they see our children or wives in town they killed them.
"If security personnel arrest us, we have to spend a lot of money before we are released, sometimes security agencies launch attacks on our homes and kill us without any offence.
"With this ugly trend, we have no option than to embark on kidnapping, attacks, and other crimes," Dantawaye said.