Minimum Wage: Oshiomhole Tells NLC What To Do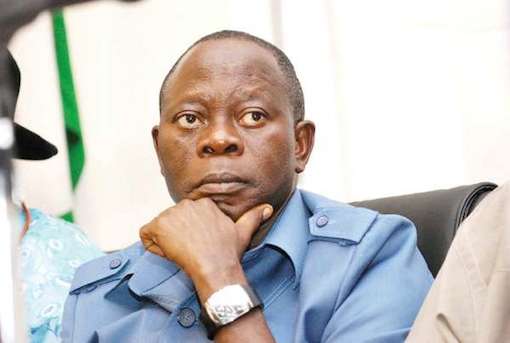 Oshiomhole Wants New Minimum Wage Implemented
National Chairman of the All Progressives Congress (APC), Adams Oshiomhole, has told the Nigeria Labour Congress (NLC) to do things differently if they want the new minimum wage to be implemented.
Oshiomhole made the assertion on Thursday at an event in honour of Guy Ryder, director-general of the International Labour Organisation (ILO).
Naija News recalls since the new minimum wage was agreed and approved in April, the federal government is yet to implement the agreement.
"We have to do things differently about minimum wage."
"So if every other cost is changing, and labour cost is constant…, somebody is being squeezed.
"Rising crises, stagnant wages, a very miserable lifestyle, and you have to fight for that.
"And we now see in Nigeria the difference between signing an agreement and the challenge of translating those laws, and even the contradiction of signing laws first before getting consultants to tell us how to implement these laws.
"Just to tell you that from inside, I am much more convinced that unions should not only exist but should have the capacity and ruthlessly deploy that capacity to ensure that the resources of states are dissipated in favour of working people and working families," he said.
This news platform reports Oshiomhole was a former NLC president before venturing into politics, going on to become the governor of Edo state and then chairman of the ruling APC.