Ministerial Nomination: See What Akeredolu Told Senator Alasoadura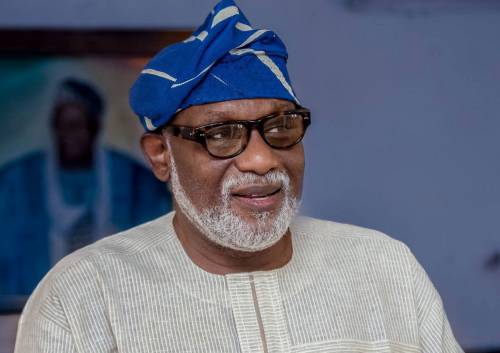 The Governor of Ondo State, Rotimi Akeredolu, has charged the ministerial nominee of the state, Tayo Alasoadura, to use his office to strengthen the state chapter of the All Progressives Congress.
Governor Akeredolu stated this in a statement through the Commissioner for Information and Orientation, Donald Ojogo.
The Governor stated that the confirmation of the ministerial nominee by the Senate would help correct the differences in the party.
While advising against differences in the party warned, "When opportunities such as this come, there are bound to be straw-holding cleavages laced with the potency of further dividing or creating needless gulfs among leaders."
"The governor believes strongly that Alasoadura belongs to all in the APC".
The former governor of Benue State, George Akume, while speaking on a related issue stated that President Muhammadu Buhari nominated him into his next cabinet based on trust.
He stated this when he was visited by the delegation of elders from Kwande Council in his Abuja residence to congratulate him on his new appointment.
The elders were led by the chairman of APC, Benue Zone A, Vincent Uji, and a party chieftain, Terlumun Akputu.
Akume in his statement claimed that some people in the state fought against his nomination into the cabinet.