Latest 9th National Assembly News For Thursday, 1st August, 2019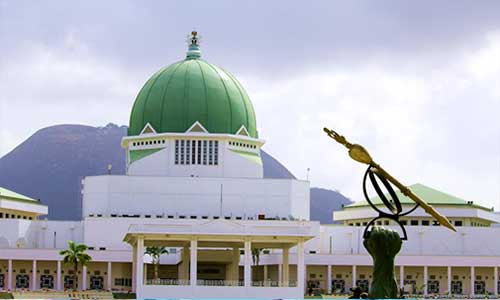 Good day Nigeria, welcome to Naija News roundup of 9th National Assembly news headlines for today Thursday, 1st August 2019.
Below is a roundup of top 9th National Assembly stories.
The Nigeria Senate on Tuesday embarked on their annual vacation after screening ministerial nominees sent to them by President Muhammadu Buhari. Naija News recalls that President Buhari had sent a list of 43 nominees for Senate confirmation.
The Nigeria Senate has confirmed the nomination of all the 43 ministerial nominees sent in by President Muhammadu Buhari. The confirmation followed the conclusion of the confirmation hearing conducted by the upper chamber.
Senate President Ahmad Lawan on Tuesday, 30th July announced the chairmen and vice-chairmen of Standing Committees of the 9th Senate. He announced this during plenary before the Senators proceeded on their annual recess which saw them adjourn plenary till 24th of September, 2019.
The Speaker of the House of Representatives, Mr. Femi Gbajabiamila has announced that the green House would commence electronic voting during plenary on July 3. Gbajabiamila made the announcement at the commencement of plenary today after two weeks of recess by members.
Senate President, Dr. Ahmad Lawan has denied every claim that there is the jumbo salary for National Assembly members as some quarters had speculated. This was made known today by Lawan when he was paid a courtesy visit in his office by members of the Senators' Forum.
That's the 9th National Assembly news for today. Read more Nigerian news on Naija News. See you again tomorrow.