What Presidency Said About Boko Haram, ISWAP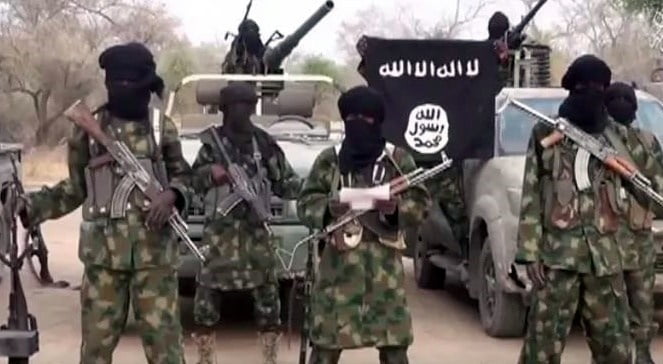 The Nigerian Presidency has restated the position declared some four years ago stating that the real Boko Haram has been degraded and defeated from the surface of Nigeria.
Naija News reports that the Presidency made this known while speaking on the 10th anniversary of the outbreak of Boko Haram insurgency in Nigeria.
The Presidency said this through the senior special assistant to President Muhammadu Buhari, Nigeria's President on media and publicity, Garba Shehu.
Shehu made this known in a statement obtained by Naija News on Tuesday, July 30.
The statement reads as thus; "At present, terrorist activities have been confined to the remote, rural agrarian areas of Borno State and pockets of outrages in Adamawa and Yobe States", the Buhari presidency said on Tuesday night, as it awarded itself generous marks for taming the insurgents and listed various efforts being made to cement the success.
"What we have now is a mixture of remnants of the Boko Haram, fugitive criminals and the Islam in Maghreb together with West African terrorists bonding together. This is a fallout of the collapse of the Libyan State, and from farther away, of the Islamic State in Iraq, Syria and Lebanon. They are taking advantage of our porous Sahelian borders."
In the statement, Shehu acknowledged the new problem posed by ISWAP, as different from the decimated Boko Haram and hoped that the 'gallant' Nigerian military and the multinational forces would soon deal with the menace its members constitute.
"The Buhari administration is strongly encouraged by successes recorded so far by our armed forces and the MNJTF, and is optimistic that in the same way as our military defeated the Boko Haram, so would the ISWA terrorism be defeated."
Source: Naija News