Atiku: APC Adding Insult To Injury – PDP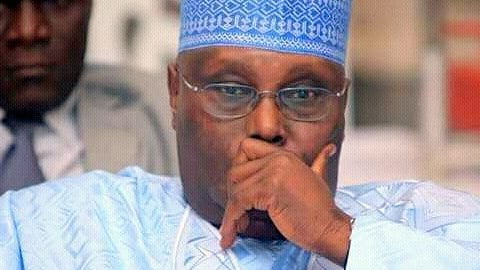 The Peoples Democratic Party (PDP) has berated the All Progressives Congress (APC) for asking Atiku Abubakar to stop commenting on national issues.
The Presidential candidate of the Peoples Democratic Party (PDP) in the 2019 general election has constantly released statements to newsmen over topical issues in the country.
Naija News reports that the National Publicity Secretary of the APC, Lanre Issa-Onilu, in a statement on Tuesday warned that Atiku might be committing an offence which is tantamount to a felony.
The ruling party noted that some statement by Atiku Abubakar is constitutionally reserved for the duly elected head of government or his designees.
In a swift reacting, the PDP in a statement signed by Deputy National Secretary, Diran Odeyemi, asked the ruling party to approach the court if they are disturbed about Atiku's statements.
"If the All Progressives Congress, APC, feels that His Excellency, Alhaji Atiku Abubakar, has made a statement tantamount to the security breach, all they need to do is to approach the courts of the land," PDP stated.
"After rigging the 2019 elections, they are trying to add insult to injury by accusing an innocent man of a felony.
"Ours is a constitutional democracy where freedom of speech is guaranteed. They can't stop Atiku from speaking truth to power.
"What they have done with this statement is that they are trying to instigate the security agencies to move against him but this too will fail."