Shiites Vs Police: Beware Of Iran, Fani-Kayode Warns Buhari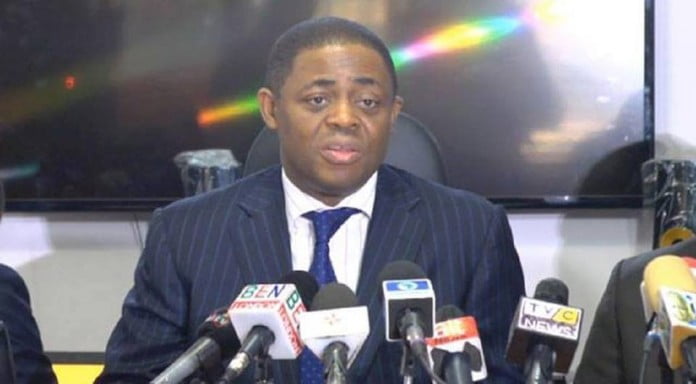 Former Minister of Aviation Femi Fani-Kayode has warned the administration of President Muhammadu Buhari against starting a war against the Islamic Republic of Iran.
Fani-Kayode made this known during following recent clashes between the Nigerian Police and members of the Islamic Movement in Nigeria (IMN) also known as Shiites.
Iran had called on the administration of President Buhari to release the leader of IMN, Ibrahim El-Zakzaky.
Prosecutor-General of Iran, Mohammed Montazeri, in a letter last Saturday, urged the judiciary to allow El-Zakzaky to come to Iran for medical treatment.
Montazeri called on the judiciary to grant bail to El-Zakzaky who is the leader of all Shi'ites in Nigeria.
Reacting in a post on Twitter on Monday, Femi Fani-Kayode wrote: "There is no country in the entire Middle East apart from Israel and Turkey that can single-handedly take on and defeat Iran in an all-out no-holds-barred war.
"Buhari would do well to consider this as he continues to torment their Shia Muslim friends and brothers in Nigeria."
Recall that the federal government on Friday obtained the necessary court order to proscribe the Islamic Movement Organisation as a terrorist group.
The ex parte application marked FHC/ABJ/CS/876/2019 was filed in the name of the "Attorney-General of the Federation" before the court on Thursday.
The matter was argued on behalf of the government by the Solicitor-General of the Federation and Permanent Secretary, Federal Ministry of Justice, Mr Dayo Apata.
However, the group had no representatives in court on Friday.
Justice Nkeonye Maha issued the order in a ruling in which she also designated the activities of the Shiite organisation in any part of Nigeria "as acts of terrorism and illegality".