Kyari Reveals Why NNPC Failed To Pay Up Taxes And Royalties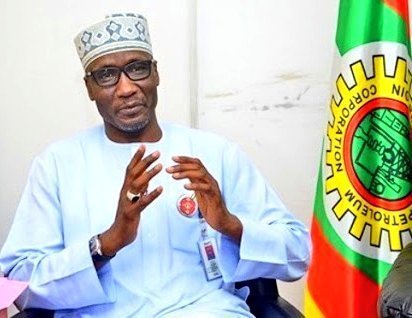 Group Managing Director of the NNPC, Mele Kyari, has finally spoken on the alleged failure of the Nigeria Oil Block industry to pay up necessary taxes and royalties.
Kyari who made the disclosure when he received the Chairman and members of the Panel at the NNPC towers explained that the alleged non-remittances of taxes and royalties by the oil block were outstanding payments which arose as a result of the pillage that occurred before 2015.
"The only outstanding payment is the $600m and we have a pre-payment plan with the Department of Petroleum Resources (DPR) such that by mid-2020, we will have money left to be paid", he noted.
Speaking further on the alleged breach of government's Treasury Single Account (TSA) policy, the GMD said the NNPC has no secret account, emphasizing that "there is no single account NNPC is operating that is unknown to the Federal Government. Any account(s) outside the TSA platform are partner accounts which we have obtained due approvals from the government."
Kyari, who observed that all monies belonging to the corporation were domiciled with the Central Bank of Nigeria (CBN), added that the Corporation's account managers remain the CBN and the Accountant General of the Federation.
"Every member of our Management shares the vision of Mr President that Government's institutions must be accountable to all Nigerians. We know that we will gain more by being more transparent. We have nothing to hide," Kyari told the Panel.
Source: Naija News