Cristiano Ronaldo Wants Real Madrid Reunion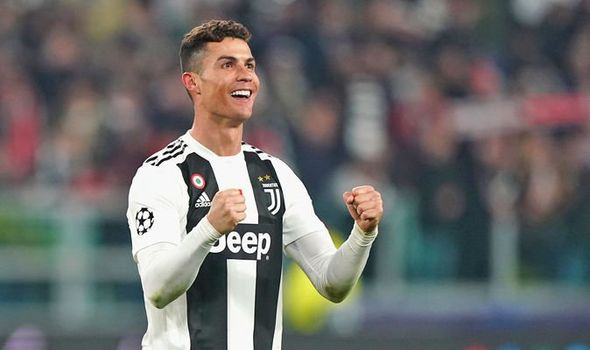 Juventus attacker Cristiano Ronaldo has expressed desire to one day return to UEFA Champions League record holders, Real Madrid.
Speaking while receiving the Marca Leyenda award on Monday, Ronaldo admitted he "hopes to return to Madrid soon".
"I felt sorry when I left Real Madrid," he said.
"I miss both [Manchester and Madrid] but because of life's circumstances I have lived more years in Madrid, my children and my girl were born here, so I miss Madrid more.
"This trophy will be in a very nice place in my museum. Madrid is special, I travel a lot but there are few cities like Madrid. Much of this award is derived from what I did in Madrid. It is a Spanish trophy and leaves me very honoured.
"Thanks to all those who have helped me to achieve it. It is a pride for me. And I hope to return to Madrid soon," Ronaldo said.
The UEFA Nations League winner spent 10 years at Real Madrid, where he won four of his five Ballons d'Or and four Champions Leagues, as well as two La Liga crowns and two Copa del Rey titles, scoring a whopping 450 goals in just 438 games for the club.