Atiku Reacts As Nigerian Is Appointed Minister In Britain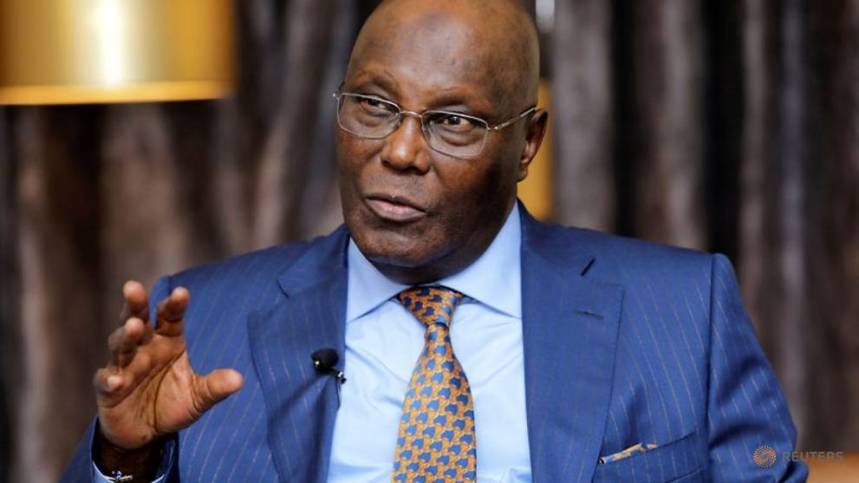 Atiku Congratulates Badenoch On Her Appointment
The 2019 Presidential Candidate of the Peoples Democratic Party (PDP), Atiku Abubakar has reacted to the recent appointment of a Nigerian as a minister in Britain.
The former Vice President said the decision of the British Prime Minister, Boris Johnson to make the appointment offers a huge lesson to Nigeria and other countries.
Recall Naija News had earlier reported that Mrs. Olukemi Olufunto Badenoch was appointed as Parliamentary Under-Secretary of State for Children and Families.
She was elected into the British parliament in 2017.
Atiku in his reaction, also congratulated Badenoch on her appointment which he said is a confirmation that Nigerian youths are natural leaders, with advanced intellect and abilities.
His statement made available to our newsroom on Tuesday reads:
"I commend and celebrate British Prime Minister, Mr. Boris Johnson, for appointing a British citizen of Nigerian heritage as a minister in his government."
"Your cabinet has a lot to teach the world. With an average age of 47, it is the UK's youngest ever cabinet, and with over 25% minority representation, it is one of the world's most diverse governments. It is also a gender balanced administration, with 24% female representation. Putting together such a well represented government is a testament to your ability to connect, include and unite."
"Like I said in both my private and public messages to you, I am confident that under your leadership, Anglo-Nigerian relationships will be greatly strengthened."
"Let me also congratulate Mrs. Olukemi Olufunto Badenoch on her appointment as Parliamentary Under Secretary of State for Children and Families. I have repeatedly said that Nigerians, especially her youth, are natural leaders, with advanced intellect and abilities. I said this when I congratulated Kelechi (Kaycee) Madu on being made a minister in Canada and Mrs. Badenoch only corroborates my assertions."
"I urge Nigerians all over the world to note that global leaders acknowledge that we are hardworking people, with a community spirit that we take wherever we go. Nigerian youths are not lazy as is shown from these appointments, and I look forward to the day that we can show by our youth representation in Nigeria's government, that they are as appreciated at home as they are abroad."