Shiites Spokesman React To The Proscription Of His Group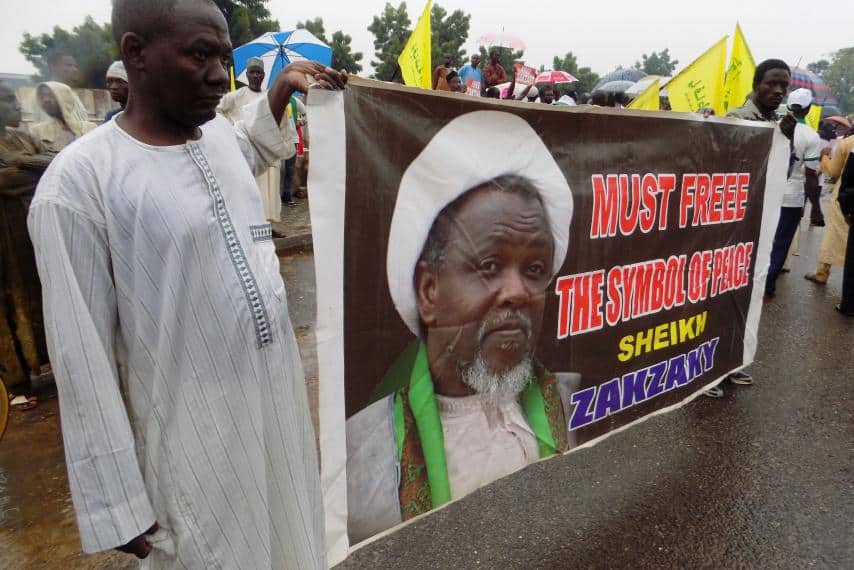 The Spokesperson for the Islamic Movement in Nigeria (IMN), Ibrahim Musa, has reacted to the move by the federal government of Nigeria to proscribe the group as a terrorist group.
Naija News Understands that the Musa described the action of the court and federal government as absurd. Speaking further, the spokesman for the group said that the movement and lawyers are presently studying the court order.
"As regards the court orders proscribing the Islamic Movement in Nigeria, for now, the movement hasn't reached a decision. The leading members and lawyers are studying the court order and very soon, they will issue a way out for the movement.
"But we believe we are the victims of all that has been happening so it is very unfortunate that a group that has not retaliated, all the killings it has suffered under the President Muhammadu Buhari's administration, it will now be accused of being a terrorist group."
The IMN Spokesman also gave the federal government the only condition that could reduce their agitation.
he said that if their leader and his wife are released to take adequate medical care, their agitation will reduce.
"We hope the international community will put more pressure on the government. Our major demand is for them to release our leader to go and look after his health."If they do this; all our agitations, especially on the streets of Abuja, will meltdown."