Sheikh Gumi Condemns El-Zakzaky, Dasuki's Continued Detention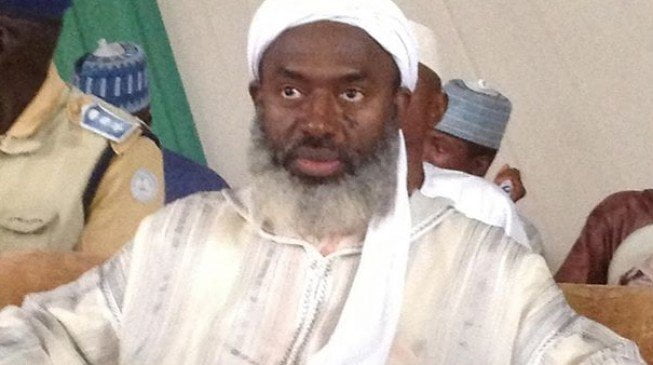 Sheikh Ahmad Abubakar Mahmoud Gumi has condemned the continued detention of the leader of the Islamic Movement In Nigeria (IMN), Ibraheem El-Zakzaky and ex-National Security Adviser (NSA), Col. Sambo Dasuki (Rtd).
In an interview with The Sun, the Kaduna based cleric urged President Muhammadu Buhari-led government to obey court orders and release the duo.
He stated that the continuous protest by Shiites members has already turned them into some form of militancy.
Asked if he thinks the long detention of Ibrahim El-Zakzaky and Dasuki is justified, Gumi said, "How can it be justified when the court of law said they should be released? This is what we are seeing in this government. Government should not use force to break the law of the land. In fact, they should be released when the law says they should be released.
"This is part of the thing we are saying that it is very negative about the constitution. Disobeying court orders in daylight. This is a nightmare that will haunt them one day, they will see the effect, how people will be talking about them. What legacy, what history does any leader want to keep? El-Zakzaky has his own followers, Dasuki has his own followers.
"Two wrongs do not make a right, the moment government has mismanaged this thing, it has already turned them into some form of militancy which we hope, they are restricted, as soon as possible before they become full-blown insurrections.
"These people are no more afraid of authority because we have seen video clips where they are threatening police officers, and that is a sign that something should be done, otherwise they form their own authority.
"So now, it is left for Nigerians to say, look, this Nigeria is not for two of you, we have our children, we have our future, the government cannot mess us up, create another insurgency when we have one already, simply for not obeying court order.
"So the government should equally address them too, Nigeria is not for you alone, you cannot impose your religion or creed on the country. Nigeria has to wake up because if we leave these two, they are all northerners, I know how our psychology is, and nobody wants to show he is defeated. But it is not a question of defeat, it is a question of law. Let them obey court order."