Real Causes Of Boko Haram Activities – Gov Zulum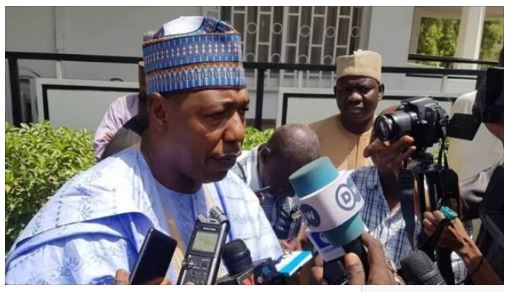 The Governor of Borno State, Babagana Zulum, has revealed the real causes of Boko Haram insurgency in the North-east state.
Zulum stated that poverty and unemployment were the causes of the increased activities of the dreaded terrorist group.
He made this known while speaking at the inauguration of a micro-credit facility and cash disbursement to petty traders, perishable sellers and retailers at Custom Market, Maiduguri.
Zulum however promised to address unemployment among youths and women in Borno State.
"There is nexus between security and economy; you could not have security without economic improvement," he said.
"I promised to address the nagging problem of unemployment among youths and women; I will also work for the improvement of the social and economic condition of the people to achieve security, peace and stability in the state."
Naija News recalls that a Dalori internally displaced persons (IDP) camp, in Maiduguri, Borno State, was recently attacked by suspected members of the Boko Haram terrorist group.
It was gathered that the suicide bombers who attacked the place at around 9 pm first struck before gunmen opened fire from different directions.
A source stated that displaced persons fled when the gunshots subsided and that security operatives have cordoned off the camp.