Nigeria Moves 12 Spots Up On Latest FIFA Ranking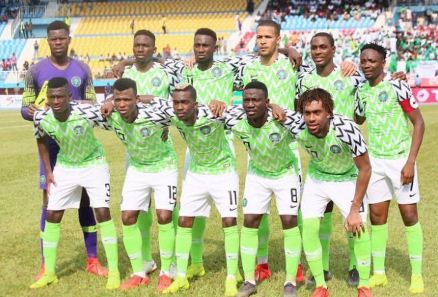 Just as the 2019 Africa Cup of Nations in Egypt was concluded, six days ago, Nigeria has moved twelve spots up from 45th to 33rd in FIFA's latest rankings.
The ranking which was released today by FIFA had Nigeria's Super Eagles maintaining its 3rd position in the continent.
The Super Eagles moved from its June points of 1433 to 1481.
At the 32nd edition of the AFCON, the Eagles won the bronze medal after beating Tunisia 1-0.
Meanwhile, African champions, Algeria, have moved 28 spots up to become 40th in the world, Benin moved six spots up from 88th to 82nd, Egypt is now ranked 6th in Africa, moving nine spots from 58th to 49th in the world.
Globally, Belgium remains on its number one spot in the world with 1746 points, Brazil displaced France to take the second spot.
The top 10 countries in the world are Belgium, Brazil, France, England, Uruguay, Portugal, Croatia, Colombia, Spain and Argentina.