El-Zakzaky: Fani-Kayode Speaks On Buhari's Clampdown On Shiites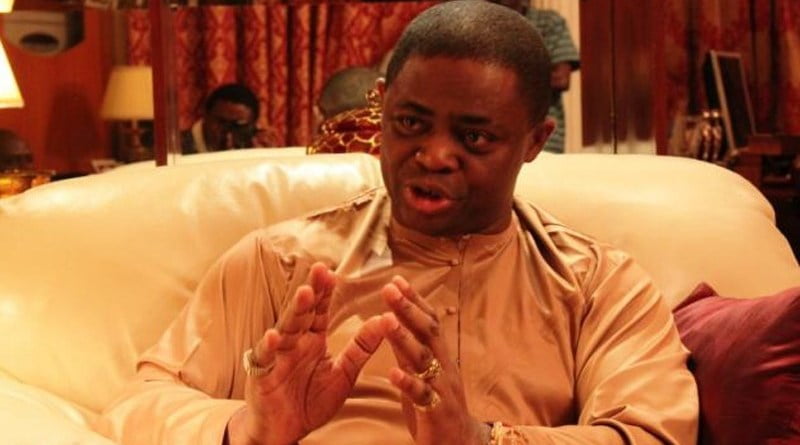 Former Minister of Aviation Femi Fani-Kayode has lamented the killing of a member of the Islamic Movement in Nigeria (IMN) also known as Shiites.
Naija News reports that Shiites have constantly clashed with security operatives while protesting over the continuous detention of its leader, Ibrahim El-Zakzaky.
In a post on his Twitter page, the former Minister narrated how the late Shiite member campaigned for President Muhammadu Buhari in 2015.
He recalled that the Shia Muslim boy had praised Buhari to the "high heavens", describing the president as "Allah's candidate".
Fani-Kayode wrote: "During the 2015 presidential election there was a young Shia Muslim boy whose support for Muhammadu Buhari bordered on the fanatical.
"He insulted all those that opposed Muhammadu Buhari and claimed that he was the only man that could save and deliver Nigeria. He praised Buhari to high heavens all over the social media and said he was "Allah's candidate".
"He also said that ALL the Shia Muslims had been directed to support him by their leader, Ibrahim El Zak Zaky.
"We tried our best to warn this young man about the division, enmity, carnage, tyranny, strife and evil that Buhari would bring but he treated us with contempt, dismissed our concerns and insulted us.
"A year after the 2015 election, during the Zaria massacre of 2016, Buhari's soldiers killed this young man, his wife and his 3 kids along with 1000 other Shias for blocking a road.
"They also shot, wounded and arrested both the leader of the Shia Muslims, Ibrahim ZakZaky and his wife and have kept them in custody, against court orders, ever since.
"Not one of those soldiers that committed this heinous act of mass murder or the commanders that sent them to do it has been questioned, arrested or brought to justice.
"That is Buhari for you and the man that they said was the only one that can save and deliver Nigeria! We must learn a lesson from this: never support a tyrant because sooner or later you will end up being his victim.
"May the souls of the young Shia Muslim boy who loved and supported Buhari so much and that of his wife and three children continue to rest in peace."