Latest Political News For Wednesday, 24th July, 2019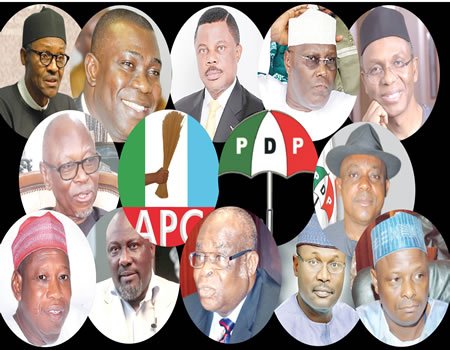 Good day, Nigeria, welcome to Naija News roundup of political news headlines for today Wednesday, 24th July 2019.
Below is a roundup of top political stories in Nigeria.
The Nigeria Senate on Tuesday has postponed its annual recess scheduled to begin on Friday to screen individuals President Muhammadu Buhari nominated for ministerial positions. Naija News recalls that the Senate had earlier given Buhari till Friday to submit the list of ministerial nominees for screening, failure of which the red chamber will proceed on its two-month annual recess.
The ministerial nomination list sent to the Senate for approval by President Muhammadu Buhari has received various reactions from the senate. One of such reactions recently was from Paul Ibe, Spokesperson of Atiku Abubakar.
A founding member of Arewa Consultative Forum (ACF), Tanko Yakasai has described some of President Muhammadu Buhari ministerial nominees as fantastically corrupt persons. Naija News reports that President Buhari had sent the list of 43 ministerial nominees to Senate for confirmation.
Pro-Brexit champion Boris Johnson on Tuesday promised an exit from the European Union on October 31, after his overwhelming victory in the race at Downing Street, but it remains to be seen whether he will be able to secure the concessions he claims from Brussels. The former mayor of London and former foreign minister, who was opposed to the current head of diplomacy Jeremy Hunt, won 66% of the votes of the 159,000 or so Conservative Party members who spoke.
The Peoples Democratic Party (PDP) has described President Muhammadu Buhari's ministerial list presented to the Senate as colourless, stagnant and uninspiring. Naija News reports that President Buhari had on Tuesday sent the list of ministerial nominees to Senate for confirmation.
That's political news in Nigeria for today. Read more Nigerian news on Naija News. See you again tomorrow.