Afenifere Condemns Establishment Of Herdsmen Vigilante Group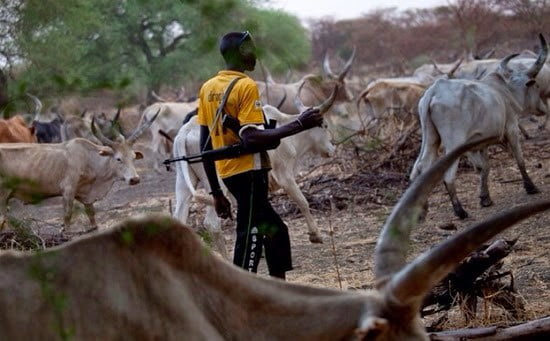 The pan-Yoruba socio-political organisation, Afenifere, has said condemned the establishment of Fulani Herdsmen vigilante group in Ondo State.
This is following a post by a legal practitioner, Mr Kayode Ajulo, which went viral, about some suspected Fulani herdsmen mounting roadblock in Ondo State.
Ajulo in the post on social media stated that "They (herdsmen) are already mounting highways with guns openly doing 'security work' and they have direct phone lines with the neighbouring police stations confirming they are legitimate."
"A few days ago I condemned the mounting of roadblocks in the South-East by these Fulani Vigilante. Unknown to me, they are already in the South-West. They even showed me their identity cards."
Speaking with The Punch, the Publicity Secretary of the Afenifere, Yinka Odumakin, said, "We have seen the pictures, It is a big affront on Yoruba nation, that the Fulani vigilante has now been set up throughout the Yorubaland, carrying arms, mounting checkpoints when our own elected governors would not be allowed to set up state police."
"We now have bandits, terrorists, carrying guns on our streets, even mounting roadblocks. This is a monumental tragedy for our nation. This means Buhari administration does not mean well for the unity of this country."
Read More News. Download Naija News App. Send us enquiries and press releases.