Presidential Tribunal: Court Rejects Two Witnesses As HDP Closes Case Against Buhari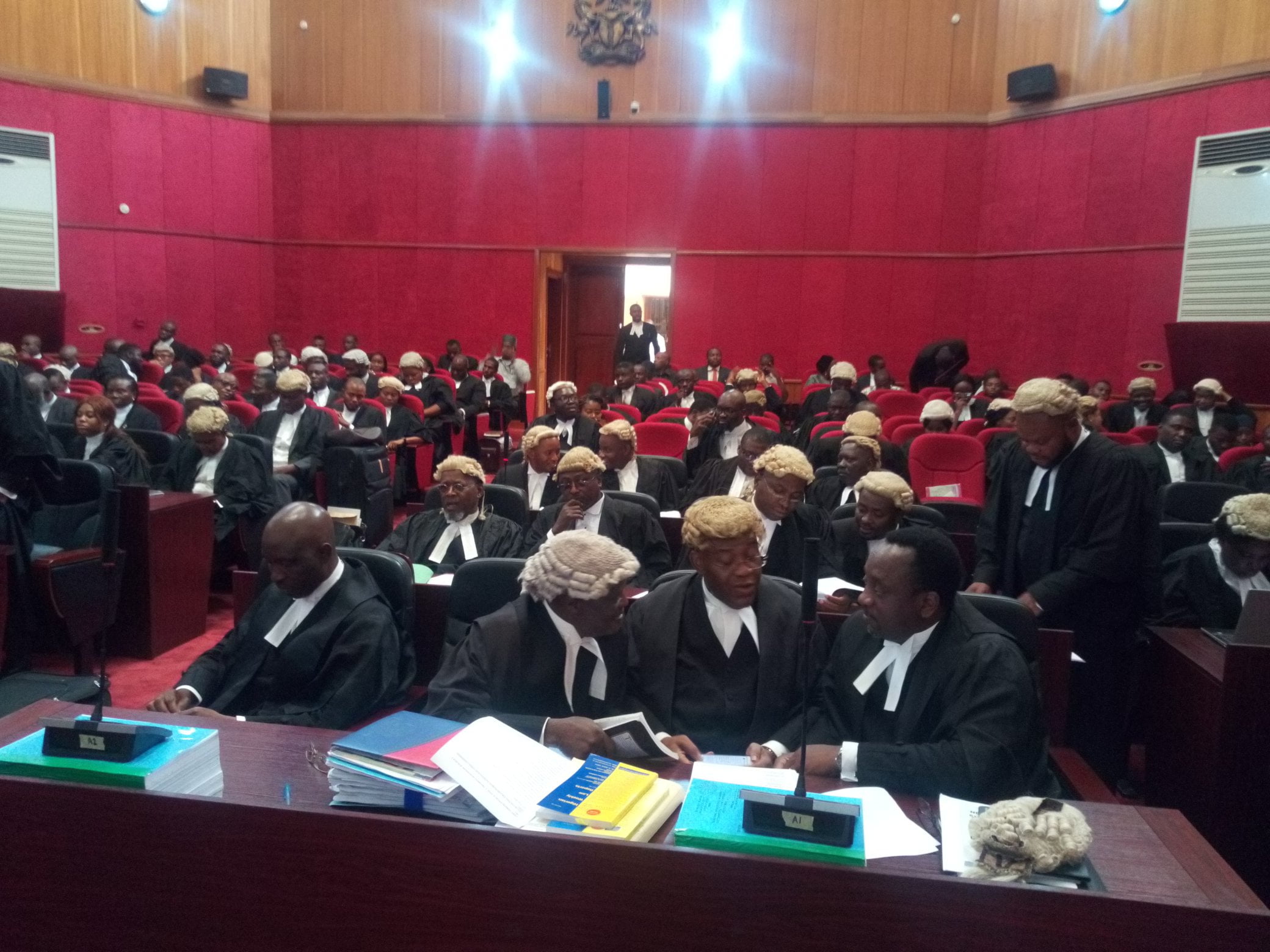 HDP Closes Case Against Buhari At Tribunal
The Hope Democratic Party (HDP) and its presidential candidate in the 2019 election, Ambrose Owuru on Monday, opened and closed their case before the presidential election petition tribunal.
The petitioners also tendered some documents as evidence and were able to present only one witness as the tribunal rejected two other witnesses.
Naija News reports HDP and Owuru are challenging the election victory of the All Progressives Congress (APC) and its candidate, Muhammadu Buhari and are seeking to be declared winners.
In their submission, the party and its candidate are claiming to have won a referendum purportedly conducted after the Independent National Electoral Commission (INEC) postponed the presidential election.
At the tribunal's sitting on Monday, lawyers to the petitioners, Eze Nnalugo called Yusuf Ibrahim as the first witness. The court, however, rejected two other witnesses called by the petitioners, including a subpoenaed witness, on the grounds that they had no written depositions, as required by law.
During cross-examination, the HDP witness said INEC shouldn't have postponed the presidential election "without any recognisable presence or existence and or compliance with prescribed statutory conditions to do so," adding that such action was deemed "abandoned self-sabotaged and relinquished", "giving way for the people's controlled affirmative referendum election."
Source: Naija News