Latest Political News For Monday, 22nd July, 2019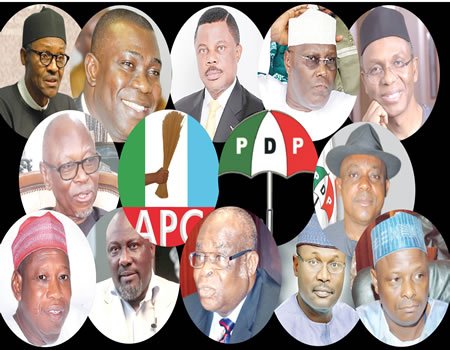 Good day, Nigeria, welcome to Naija News roundup of political news headlines for today Monday, 22nd July 2019.
Below is a roundup of top political stories in Nigeria.
The request by the All Progressives Congress and its candidates in the last elections in Zamfara, calling on the Supreme Court to review its last judgment in which it voided the participation of the party has been rejected by the court. A five-man panel of the court led by Justice Olabode Rhodes-Vivour, in a ruling Monday morning, struck out an application marked: SC/377/2019 filed by the APC, seeking a review of the judgment.
A former member of the House of Representatives, Dr. Junaid Mohammed, has condemned the delay in the appointment of ministers. The delay in the inauguration of President Muhammadu Buhari's cabinet has received reactions from politicians, prominent persons, and Nigerians in general.
The Governor of Oyo State, Seyi Makinde, on Sunday warned aides of the former governor of the state, Abiola Ajimobi, to stop defending absurdity and looting of government property by political office holders in the last administration. The Governor revealed this in a statement released through his Chief Press Secretary, Taiwo Adisa.
The ruling All Progressives Congress (APC) has stated that it's National Chairman Adams Oshiomhole is not responsible for the crisis rocking the Edo State House of Assembly. Naija News reports that the former APC Chairman John Odigie-Oyegun had slammed Oshiomhole for trying to control the administration of Governor Godwin Obaseki.
Former National Chairman of the All Progressives Congress (APC), John Odigie Oyegun, has asked Adams Oshiomhole to stop disgracing the ruling party. Naija News reports that Oshiomhole has been at loggerheads with Governor Godwin Obaseki of Edo State over the running of the state chapter of the APC.
That's political news in Nigeria for today. Read more Nigerian news on Naija News. See you again tomorrow.