Buhari: Yari Reveals Obasanjo's Obsession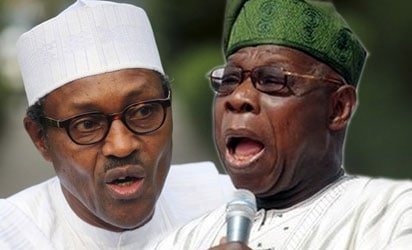 The immediate past governor of Zamfara State, Abdulaziz Yari, has stated that former President Olusegun Obasanjo is obsessed with National Conference.
Naija News reports that Yari was reacting to Obasanjo's latest open letter to President Muhammadu Buhari.
In a statement on Friday by his Media Adviser, Ibrahim Dosara, Yari recalled that the massacre of innocent citizens in Zaki Biam in Benue State and Odi in Bayelsa State was during the tenure of Obasanjo.
He said: "In his letter, Obasanjo called for a national conference. The former leader has been obsessed with conferences since the one he organized in 2005 to perpetuate himself in power through third term failed woefully.
"President Goodluck Jonathan also organized a conference purportedly to advance his ambition. Tax payers funds and quality time was wasted on the conferences but with nothing to show for it. Neither of the leaders implemented the reports of the conferences they organized.
"It is high time for all political leaders to eschew bitterness and avoid using our fellow citizens as guinea pigs in our ambitious political laboratories.
"Our security agencies should be supported and allow to perform their duties of maintenance of law and order without fear or favour, and without infecting ethic and sectional or religious venoms into their modus operandi."