What MURIC Said About Tanko Mohammed's Confirmation As CJN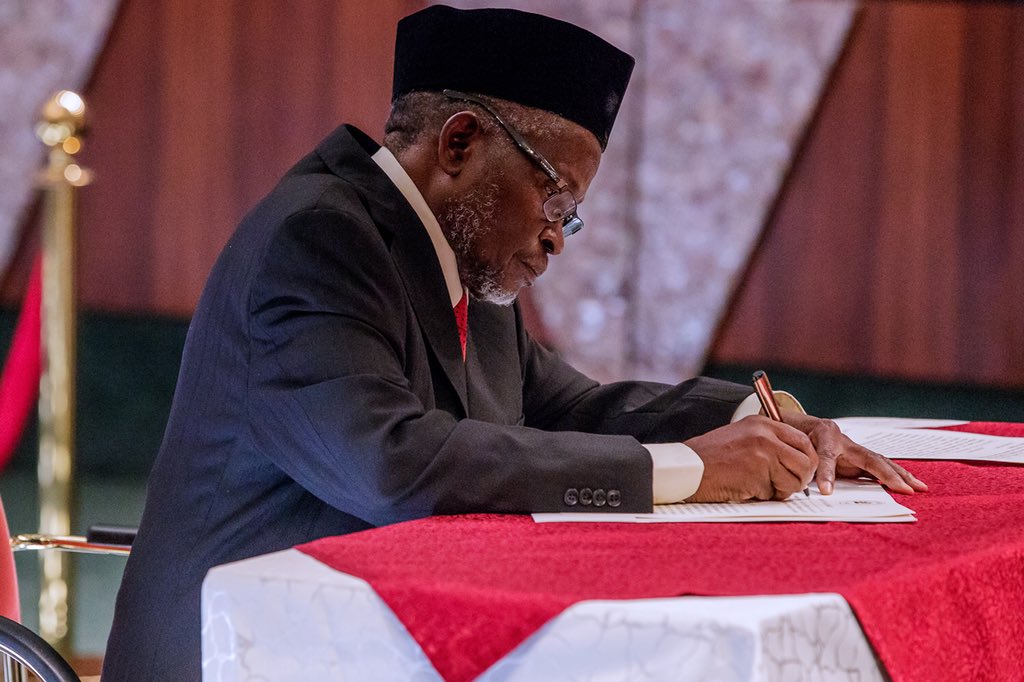 The confirmation of Justice Tanko Mohammed as the new Chief Justice of Nigeria CJN has raised various reaction recently.
The lastest of the reaction is from the Muslim Rights Concern (MURIC), an Islamic human rights advocacy group who described his confirmation as a victory for democracy and the rule of law.
The group made this known in a statement made available to newsmen by its Director, Professor Ishaq Akintola.
"We congratulate Justice Muhammad Tanko on his confirmation as the substantive CJN. We also felicitate with other nominees of President Muhammadu Buhari who were confirmed yesterday. It is a victory for democracy and the rule of law. Light has finally overwhelmed darkness. This is the people's Senate.
The group further noted that the 9th senates should be praised "The 9th Senate deserves accolades for starting on a positive note. This is quite promising. Unlike the heavily sarakitised 8th Senate which was confrontational, diversionary, wasteful and unpatriotic, we can see the signs of a red chamber ready for real business. True to the principle of separation of power, we do not expect the 9th Senate to be a rubber stamp but at least it is not likely to become a bottle-neck for governance.
"We charge the current Senate to expedite action on the confirmation of other nominees, especially the acting head of the Economic and Financial Crimes Commission (EFCC), Ibrahim Magu who was denied confirmation by the 8th Senate throughout its tortuous duration.
"As we draw the curtain, we note that the newly confirmed CJN told Senate yesterday that there is corruption in the judiciary. We, therefore, invite him to set the machinery in motion to carry out a thorough reform of the Nigerian judicial system without fear or favour," he said.
Source: Naija News