Fear Grips Passengers In Lagos Airport As Man Climbs Plane Engine (Video)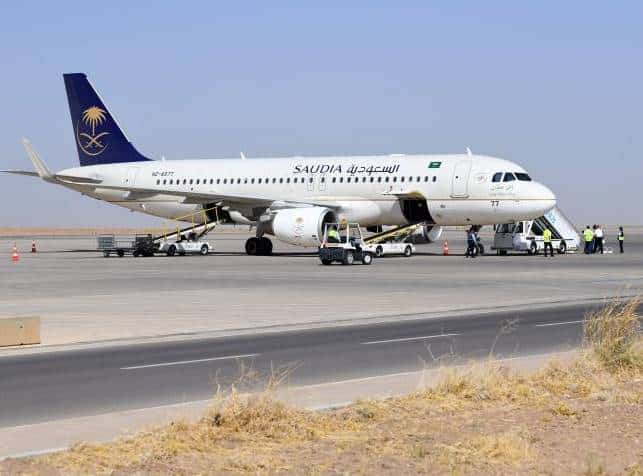 There was serious panic among passengers on board a Port Harcourt-bound plane after an unidentified man prevented an aircraft from leaving Murtala Muhammed Airport in Lagos.
Otto Orondaam, the founder of Slum2School Africa, shared a video where the man could be seen to have made his way from the bush towards the plane which was already taxing on the runway.
Reportedly, when the pilot saw the man, he slowed down the plane, after which the man was said to have climbed the engine and dropped his bags inside.
It was reported that the plane and the passengers were stood up for 30 minutes, after which security officials of the Federal Airport Authority of Nigeria (FAAN) arrested and took him away.
"For 30 minutes we have been stuck at the runway at MMIA by an unidentified man who ran to the aircraft with a bag. Security has not shown up and everyone is panicking," Orondaam said.
"The guy approached the plane with gloves and started walking around and under the aircraft holding a bag which he dropped inside the engine.
"Thanks to the Pilot of the Azman Airline for quickly observing and taking swift action.
"He has finally been apprehended and we've all disembarked from the flight. FAAN authorities showed up 23 minutes into the scene but were scared to approach him. Security eventually shows up after 37 mins."