Ondo: Gov. Akeredolu Imposes 24-Hour Curfew On Community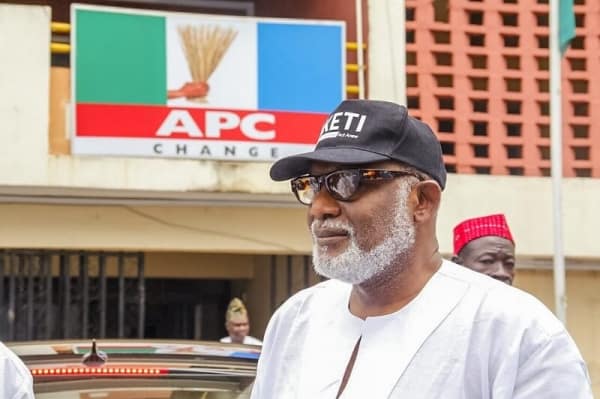 Ondo State Governor, Rotimi Akeredolu, has imposed a 24-hour curfew on Ago-Alaye Town in Odigbo Local Government Area of the State.
The Governor stated that the curfew came as a result of the unrest, which has engulfed the community in the past few days.
Ago-Alaye has been the point of the clash between the people of Araromi Obu in Odigbo Local Government Area of the state and indigenes of Ikale of Okitipupa Local Government over the ownership land.
The clash has seen two people dead, while over seven persons have been injured in the process. Some houses have been razed during the clash and the people of Araromi Obu are pointing accusing finger at the Ikales for the attack.
The Governor while declaring the curfew in a statement through the Commissioner for Information, Donald Ojogo, stated that "The order follows preliminary reports received in the wake of the violent clash which resulted in the loss of lives and property in the area."
"It is taken in the overall interest of the inhabitants of the area as well as adjoining towns and villages. The need to prevent the unfortunate incident from escalating also reinforces this action."
"All inhabitants in the affected area are enjoined to take maximum advantage of this step being taken by obeying the order. Security agencies are by this action, mandated to enforce the curfew to the fullest," the statement read.
Source: Naija News