Obasanjo Vs Buhari: Nigeria Not Sleeping Easy – Soyinka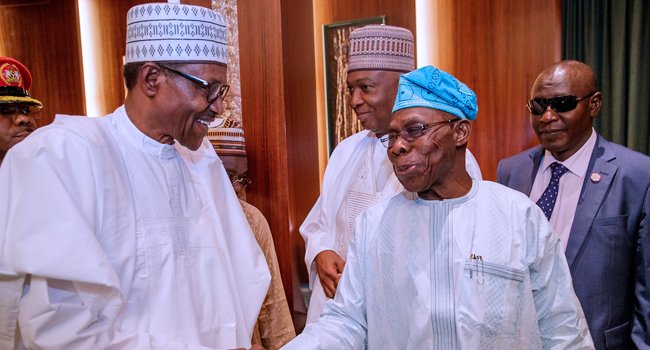 Nobel Laureate, Professor Wole Soyinka, has urged President Muhammadu Buhari to take the open letter written by ex-President Olusegun Obasanjo seriously.
Naija News reports that Obasanjo had on Monday, addressed an open letter to Buhari in which he lamented the current situation in the country.
He also called for urgent steps in curbing the negative happenings ravaging the country, while calling on all stakeholders to work together in the interest of the country.
The statement, dated July 15, 2019, was released by Obasanjo's media aide, Kehinde Akinyemi.
Speaking with Daily Sun, Soyinka lamented the increasing insecurity in the nation.
"Read the Obasanjo statement. It should be obvious to government, by now, that the nation is not sleeping easy," he said.
"When voices as ideologically separated as Obasanjo and Balarabe Musa harp on the same theme, the government should understand that this is not the time to play deaf."
"We cannot all be mere idle alarmists and all at the same time.
"The nation is hurting. It's hurting like none of us can recall in our lifetime.
"It's a time for unprecedented approaches. The call for a national conference is not new; it is, however, taking on an accelerated urgency that no one should ignore," Soyinka added.