Open Letter: You Are Not Patriotic, Buhari Fires Back At Obasanjo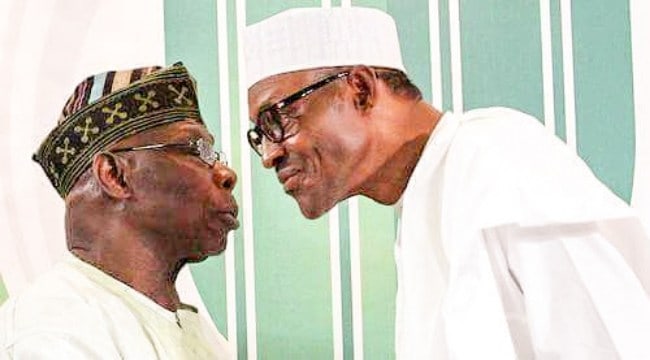 Buhari Addresses Insecurity In Nigeria
President Muhammadu Buhari has described those relying on isolated cases of insecurity in the country to heat up the polity as unpatriotic Nigerians.
The President said this on Tuesday when he received the national executives of the Buhari Campaign Organisation (BCO) at the Aso Rock Villa in Abuja.
While re-stating the commitment of his administration to addressing the issues, he added that security challenges are not peculiar to Nigeria as every country across the world has its own fair share of such issues.
Though Buhari didn't mention any specific names, the comment is believed to be an indirect response to the open letter addressed to him by former President, Chief Olusegun Obasanjo.
Naija News recalls Obasanjo had on Monday, challenged President Buhari to rise up to his responsibilities and take decisive action in tackling the widespread insecurity in the country.
He also called for urgent steps in curbing the negative happenings ravaging the country, while calling on all stakeholders to work together in the interest of the country.
Obasanjo lamented that if solutions were not urgently provided, Nigeria could experience a situation similar to Rwanda where there was genocide in 1994.
As at press time, the presidency was yet to give an official response to the latest letter from Chief Obasanjo but the latter has continued to generate varied reactions from Nigerians.
Source: Naija News