Nigerians React As MURIC Demands Ban Of BBNaija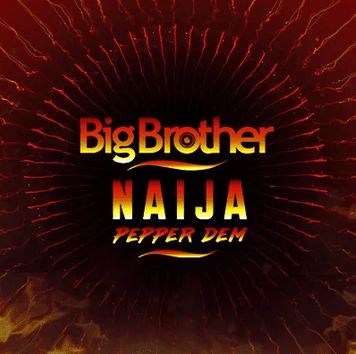 MURIC Attacks BBNaija Reality TV Show
The Muslim Rights Concern (MURIC) has called on the federal government to immediately ban the popular reality TV show, Big Brother Naija.
The call was made in a press statement on Friday which was signed by the organization's founder, Prof. Ishaq Akintola and made available to Naija News.
The statement reads in part:
"We are being forcibly dragged to a world of nudity, shamelessness and open promiscuity. Inmates of BBNaija kiss, romance and engage in sex openly. BBNaija is Bohemian, anti-social, crude and immoral. It constitutes a potent danger to every home. BBNaija is Satanic. It is unacceptable.
"Where are our norms and values? Is it part of African culture to engage in sex in the open? Where are the authorities? Is the Ministry of Information and Culture sleeping? Is the National Orientation Agency on sabbatical? Who will protect our children from this despicable onslaught? Who did this to Nigeria?
"…To cap the edifice, MURIC calls for immediate and total ban on this satanic television show. We charge the Ministry of Information and Culture to move swiftly against BB Naija before moral debauchery becomes Nigeria's middle name. Nigerian youth must be protected from themselves and the time to do so is now. We invite the National Assembly to intervene immediately and we appeal to traditional rulers to add their voices to this campaign."
The MURIC statement has attracted several reactions from Nigerians on Twitter. See some of the reactions.
MURIC should see this and respect themselves in Nigeria.

Their nuisance is becoming too much. https://t.co/KZ1wt5CNZG

— Le Roi Du Nigéria. (@OBICARE) July 12, 2019
omo.. I support MURIC on this ooo.. BBNaija should be Banned.. let's not be Hypocrite, we complain of how immoral the show is.. but we are now complaining cos dey seek for it's ban

— CHONGUY (@CHONGUY_dotcom) July 12, 2019
Muric cannot petition Govt to create more jobs for the youth,they can't criticize the killings by herdsmen and boko haram but they can write this.Maybe they should write a new constitution for us then.jokers??? https://t.co/8ethaFcRMO

— babatunde obafemi (@osheypapa) July 12, 2019
Woke up to see MURIC trending falz what is it again?? pic.twitter.com/Bg5K4bPqJX

— Pace (@pace_major) July 12, 2019
Dear MURIC,#BBNaija doesn't force it way to your TV screen.

Your @DStvNg decoder has a feature called 'Parental Control'. With the feature, you can password the Chanel from your kids or yourself ?

Everyone has freedom to watch whatever they want. Be it porn or #BBNaija

— David Eze (@DixLow) July 12, 2019
MURIC actually think people take them serious in Nigeria?? "gymnastic spirituality" ??

— O.L.U.W.A.D.A.R.E (Dare Lee) ?? (@dre_12345) July 12, 2019
So out of all the channels on DSTV and GOTV…Na bbnaija Dem Muric dey watch Ni?….abi how did he know about the nudity pic.twitter.com/jHYHmOel8w

— Ayobami kwesi ???? (@IfeAyobami) July 12, 2019
For people like me that DO NOT to watch #BBNaija we are not in that space to see what happens.
I guess the #MURIC folks are watching that's why they know what is going on.

PS: You religion should not define morality and laws for other people.

— Omagbemi (@GeorgeKakayor) July 12, 2019
Lol so someone has a problem with big brother naija. I'm just here wondering when it became compulsory to watch it. If you no like don't watch. It's that simple now. We've a lot of religious fanatics and that's a big issue. We've major problems and yet you pick on this #BBNaijia

— Lebanna Guziwn (@uniquerealist) July 12, 2019
MURIC will soon call for the ban of bet companies, clubs, beer parlors, even playStation and olosho ? ? ? pic.twitter.com/4lJDUxDEKL

— Local Black Man ⚪ (@thelifeof_real) July 12, 2019
MURIC will leave important things like #SayNoToRUGA, Fulani Heardsmen killings only to talk against things that actually makes Nigerians happy. They're calling for the ban of #BBNaija? Small time, they'll say Bet9ja should be banned also. Awon alainikanse alainironu pic.twitter.com/L26T81Qe35

— ? Eyan Chukwueze ? ???? (@R_Thobykov) July 12, 2019
OGA MURIC TALK FINISH WE NOR SEE AM FOR COURT.. #BBNaija2019 #BBNaija pic.twitter.com/xViP1LjCOg

— JUSTDOIT9JA❁ #TeamMercy #BBNaija (@justdoit9ja) July 12, 2019
Download NAIJA NEWS app: