Nigerians React As 'Herdsmen' Kill Daughter Of Afenifere Chairman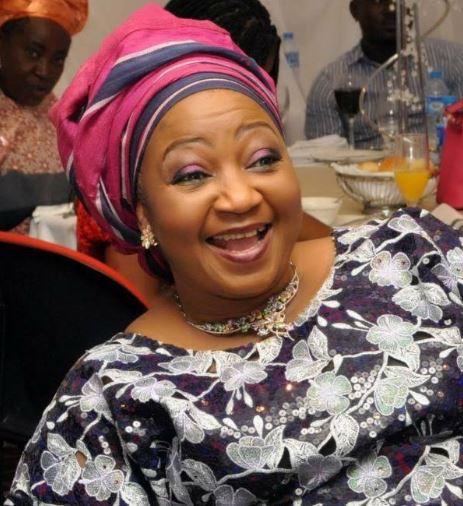 A storm of reactions by Nigerians has greeted the killing of Funke Olakunrin, the daughter of Afenifere chairman, Pa Reuben Fasoranti.
Naija News had reported earlier that the Yoruba socio-cultural organisation announced the killing of Mrs. Olakunrin by suspected herdsmen in a terse message sent to The PUNCH on Friday by the spokesman for Afenifere, Yinka Odumakin.
The spokesman for Afenifere said late Mrs. Olakunrin, a 58-year-old woman, was heading to Ore Junction from Akure, Ondo State when she was attacked and shot by the herdsmen.
The statement reads: "We have confirmed the death of Mrs. Funke Olakunrin (58), daughter of our leader, Chief Fasoranti.
"Eyewitness accounts say she died of gunshots from Fulani herdsmen who shot her at Ore junction in Ondo State earlier today.
"She was coming from Akure when the armed Fulani herdsmen came from the bush to attack her and other vehicles.
"Her domestic staff in the car with her also sustained gunshots.
"This is one death too many and a clear we-can-take-it-no-more death," the statement by issued by Odumakin on Friday said.
Moments after the news of the killing broke, Nigerians took to the micro-blogging site, Twitter to react to the ugly incident.
I condemn, in the strongest possible terms, the killing of Mrs. Funke Olakunrin, daughter of Chief Reuben Fasoranti, the Chairman of Afenifere. This is one death too many.

— Atiku Abubakar (@atiku) July 12, 2019
I have just spoken to my brother Yinka Odumakin and he has confirmed to me that the daughter of our very own Baba Fasoranti, the leader of Afenifere, was slaughtered by Fulani herdsmen in Ore today. 😭

This is the final straw. The Yoruba MUST act NOW. We must defend our people!

— Femi Fani-Kayode (@realFFK) July 12, 2019
I am in shock! Herdsmen have killed the daughter of the leader of Afenifere? Who is safe in Nigeria? Do we have a government? Shot in broad daylight. By herdsmen? May General @MBuhari's RUGA PERISH. NEVER, NEVER, NEVER. Nigerians must stop dying for herdsmen! Oh Nigeria!

— Reno Omokri (@renoomokri) July 12, 2019
Are Anekakanfo Ganiyu Adams told herdmen to steer clear the South West. They dared him by murdering Fasorenti the daughter of a top brass of Afenifere. Will Adams show that he wasnt joking? We live to see. pic.twitter.com/LSHpYz8dqN

— John Danfulani (@john_danfulani) July 12, 2019
1. Triggering away the Soul of The Yoruba Nation.
A murder too many.

With great Sorrow and Sadness we the Yoruba Nation, announce the gruesome killing of the daughter of the Leader of Afẹ́nifẹ́re, Barrister Funke Fasoranti Olakunrin today, as she was on her way to Lagos

— Babatunde Olalere Gbadamosi (@BOGbadamosi) July 12, 2019
This is the daughter mrs Folunke Olukunri of PA Reuben Fasiranti, the Afenifere chairman who was slaughtered by the herdsmen today at Ore junction in Ondo state pic.twitter.com/kaFw0cQmaP

— goodluck@goody (@goodlukgoody) July 12, 2019
BREAKING NEWS: Suspected Herdsmen kill daughter of Afenifere Chairman. Atiku reacts

These Herdsmen have become a law unto themselves and Buhari continues to present them as victims so as to justify the usurpation of lands and federal expenditure on appeasements like #RUGA?

SMH! pic.twitter.com/ubLYmel40o

— The Seeker (@The_Seeker76) July 12, 2019
Fulani Herdsmen kills Afenifere chieftain daughter. @MaziNnamdiKanu will always shout it calling Yorubas name, you call it hate but now people that you claim to be yours are killing you.

Who is your enemy? Biafra or Nigeria?#SupportBiafraNow #EndNigeria pic.twitter.com/KL6l6CWlwq

— Mazi Chukwudi Okeke (@MaziChudiOkeke) July 12, 2019
Fulani herdsman threatened the peace of this country and nothing is done. No government reaction.

Today, daughter of Fasoranti, a leader of Afenifere, was shot dead in Ore,Ondo state by member of same group.

And you still think this a matter of PDP or APC. Nobody is safe oh!!

— Franklin 🕊 (@Kenechukwu_F) July 12, 2019
It would be good to hear what @ProfOsinbajo has to say about this, he told people in diaspora that some of the kidnap stories are made up and not true. I hope he is able to explain this #Afenifere

— kingsley (@oguine_king) July 12, 2019
Download Naija News App. Advertise with us. Send us enquiries and press releases.