Nigeria Breaking News Today, Friday, July, 12, 2019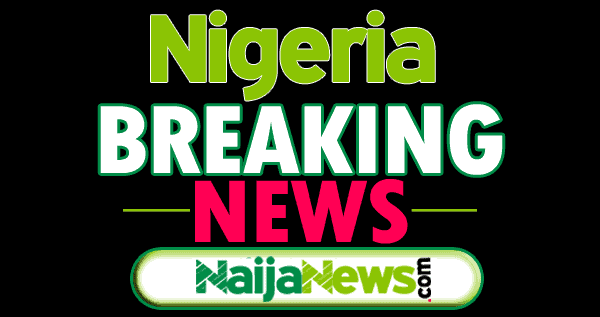 This is a roundup of some of the breaking news in Nigeria for Today, Friday, July 12, 2019
Biafra: IPOB's Nnamdi Kanu Releases Evidence On Plans By Buhari To 'Fulanize' Nigeria
Mazi Nnamdi Kanu, leader of the proscribed Indigenous People of Biafra(IPOB), has alleged fresh claims by the Muhammadu Buhari-led federal government to implement a Fulanisation agenda in Nigeria.
The IPOB leader who had always accused the Buhari administration of plans to Fulanize Nigeria, carved out 'his new evidence' from the newly introduced international passport.
Just In: Buhari Meets National Assembly Leaders Behind Closed Doors
President Muhammadu Buhari on Thursday met with leaders of the National Assembly at the Presidential Villa, Abuja.
Naija News gathered that Senate President Ahmed Lawan led the leaders of the 9th National Assembly to the meeting with Buhari.
Appeal Court Fixes Date To Deliver Judgement On Buhari's Certificate Saga
The Appeal Court has fixed tomorrow (Friday) to rule on a suit challenging the qualification of President Muhammadu Buhari to contest the 2019 Presidential Election.
Naija News recalls that the Appeal Court had on Monday reserved judgment in the suit after listening to the arguments by counsel to parties involved.
Buhari Makes Shocking Revelation On 1st Term Ministers, Says He Is Under Pressure
President Muhammadu Buhari has stated that he is under tremendous pressure to name ministers for his second term in office.
He made this known while speaking at a dinner with leaders of the National Assembly on Thursday night at the Presidential Villa, Abuja.
Femi Fani-Kayode Speaks On Hating Northerners
The Minister of Aviation under the Goodluck Jonathan administration, Femi Fani-Kayode, has denied the alleged motion by some northerners that hates the north.
Speaking on the allegation through his twitter handle, he stated that someone said he hates the north. He explained in his tweets that it is a false claim he hates any northerner.
Shiites, Police Clash Again At Federal Secretariat
The dramatic protest of the members of the Islamic Movement of Nigeria (IMN)against the federal government has continued earlier today.
The continuous faceoff of the Islamic movement has led to the injury of some security operatives and arrest of nothing less than 40 members of the organisation.