Ruga: Gov. Abiodun Reveals Plan To Create Ranches In Ogun State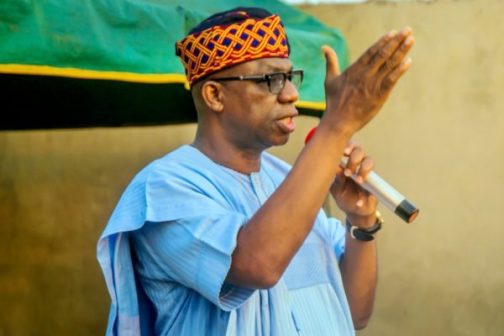 Following the recent plan by the Federal Government to create Ruga Settlements, the Governor of Ogun State, Dapo Abiodun, has revealed the plan of his administration to create a world-class ranch built in the state through the Public-Private Partnership.
Governor Abiodun, stated this on Wednesday when he met a team from Irish Dairy Milk in Abeokuta, the Ogun state capital.
"We are very excited by the opportunity that the agricultural sector presents. The agricultural sector is one of our biggest pillars."
"For us, we see it as one of our biggest pillars because not only do we believe that through agriculture we can employ our youths, we can guarantee food security. We can also generate revenue."
The governor stated this in respect to the reactions of Nigerians towards the agenda of the Federal Government to create Ruga across Nigeria.
"At this point in time in this country, there is a lot of discussion on cattle rearing."
"Cattle ranching, for us in Ogun State, besides the fact that we are looking at agriculture as a sector, we are looking at livestock as well."
"So, we are actually looking at how to set up our own ranches to be owned by the Public-Private Partnership (PPP)," he said.
He stated that he would be happy if the state can carry out the plan having a cattle ranch that would support it to continue to serve as a market for Lagos State.
"Noting will delight us in this state than to have our ranches, because, even the cattle market that Lagos depends on is right here in our state and we've being discussing in the last one week how to ensure that we actually have a proper ranch, properly organised ranch, and an abattoir that will be world-class," he said.